Triple Down | KFC Secret Menu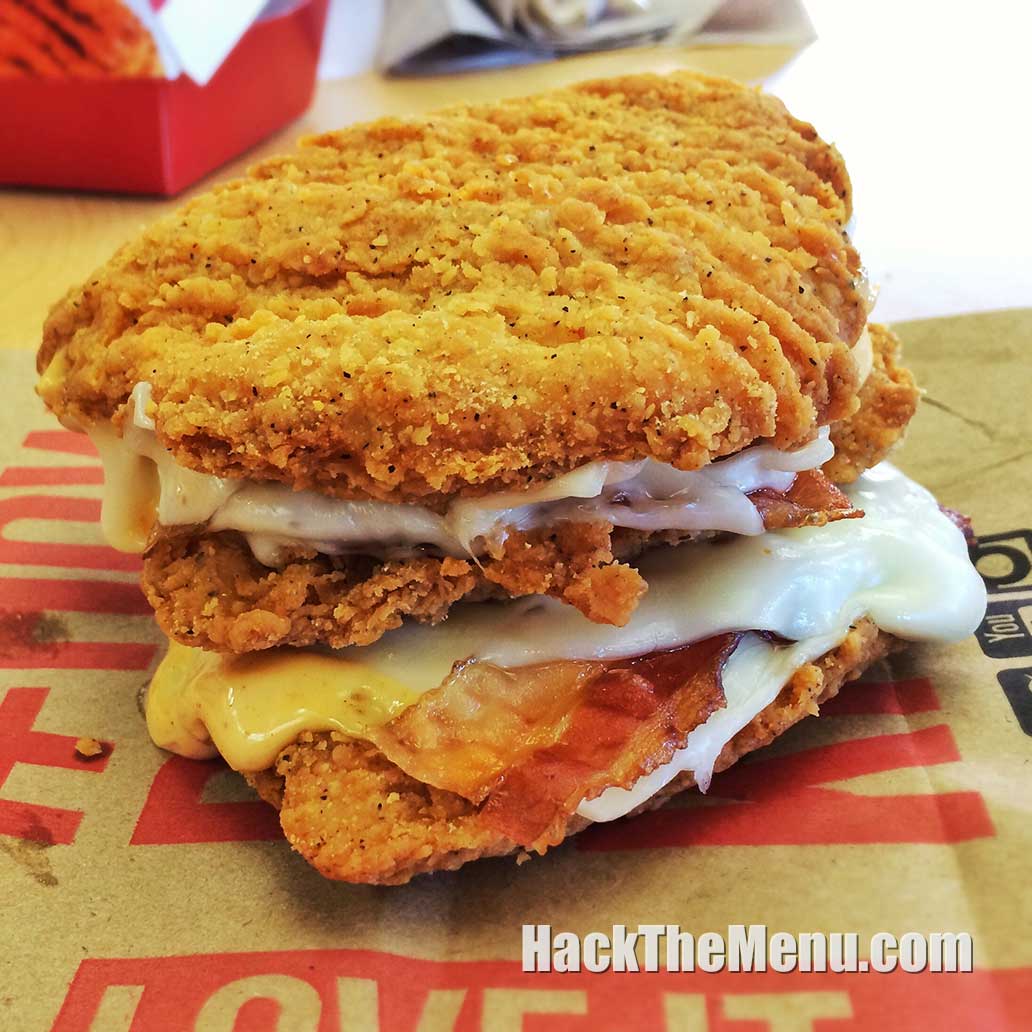 Availability:
All Locations
The Secret:
A Double Down with an Extra Layer of Chicken, Bacon, & Cheese
Popularity:
Medium-High

Triple Down

Rating:

5

Stars
Triple Down Price:
Usually 1.5x the price of a Double Down
Triple Down - How to Order:
Ask for a "Triple Down" from the KFC Secret Menu. If the staff hasn't heard of this beast yet, you can inform them that it is the triple-decker version of the tasty Double Down.
*Not all items shown are available or authorized at every restaurant. Price and participation may vary.
KFC Triple Down
Remember when KFC was in the news for a while when they released the infamous "Double Down", and now you can go one step further and order a KFC Triple Down. A KFC Triple Down is a sandwich that has three pieces of their famous fried chicken, bacon, & cheese... and no bun. So, if the KFC Double Down isn't enough to satisfy your fried chicken craving, you can make it even bigger if you know the secret. Order a "KFC Triple Down". Not too many people are willing to try something this big, but don't be afraid to ask them for this behemoth if you're really hungry. Add an extra fried chicken piece, more bacon, more cheese and you've got yourself a KFC Triple Down. And, you can always get it made with Grilled Chicken if you don't want all of that breading.
Complete List of

KFC

Secret Menu Items
---