An Honest Review: Subway's Chicken Caesar Melt
An Honest Review: Subway's Chicken Caesar Melt
An Honest Review: Subway's Chicken Caesar Melt
Last week, Subway debuted its latest sandwich special - the Chicken Caesar Melt. The sub is topped with Subway's rotisserie-style chicken, Caesar sauce, sliced provolone, grated Parmesan cheese, and a customizable selection of vegetables and bread. But remember, this ain't no salad; the 6-inch sub is 540 calories, and the Footlong is over 1,000. Depending on your location, the 6-inch and Footlong will cost around $5.65 and $8.45, respectively.
Regrettably, attempting to stay as true as I could to Subway's vision, I asked to have the sub made how it is in the advertisement. What I received was a sandwich stacked with slow-cooked chicken, Caesar dressing, provolone cheese, tomatoes, and spinach. Yes, you read that right. Please, tell me the last time any of you had a Caesar salad with spinach in it. Putting spinach in a Caesar salad is about as bad as putting Ranch dressing on a Caesar salad. It's just not right, and neither was Subway thinking this was a good idea.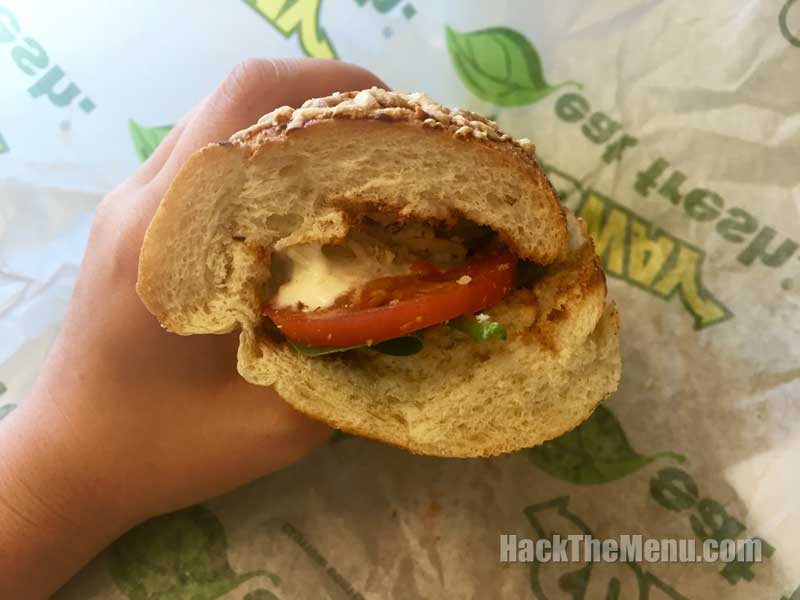 In addition to the suspect spinach, I was totally cheated on the cheese. When I think "melt," I think ooey. I think gooey. I think stringy-when-you-pull-the-halves-apart cheese, not perspiring provolone, but perspiring provolone is what I got. In fact, it's all I got. The grated Parmesan boasted on Subway's website was nowhere to be found.
Now, don't get me wrong, the sandwich didn't taste bad!. It was just not at all what I was expecting. You'd probably be better off customizing your own Subway sandwich if you're looking for something that tastes even remotely like a Caesar salad.
If after reading this, you are still jonesing for the Chicken Caesar Melt, I'd advise ordering it on the Italian Herbs & Cheese bread because the flavors complement the whole Italian Caesar theme going on. But then again, I'd probably advise someone to order their PB & J on the Italian Herbs & Cheese bread because it's so dang good, so take that as you will.
Would I recommend? Yeah? Nah? Nah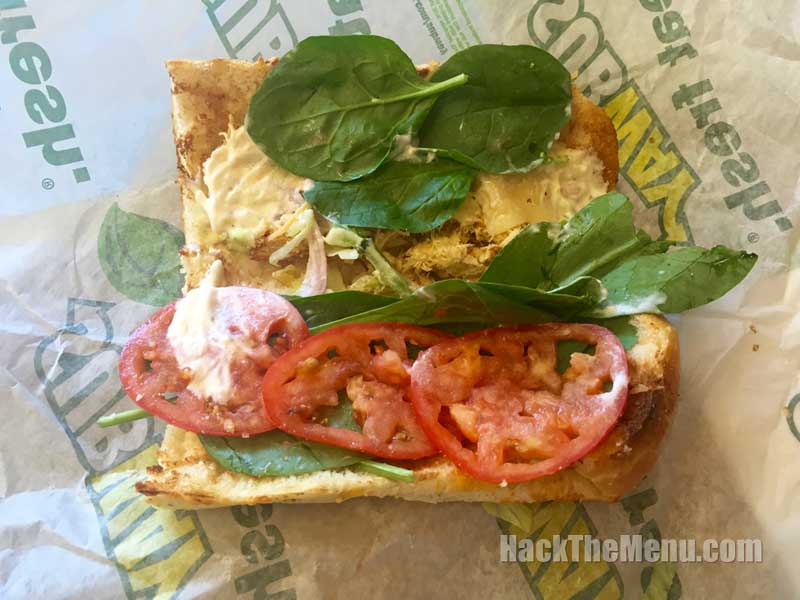 Review Rating:

2.5

/ 5
"
An Honest Review: Subway's Chicken Caesar Melt
" by
Annamarie Higley
, written on July 29, 2016