Suicide Burger | Burger King Secret Menu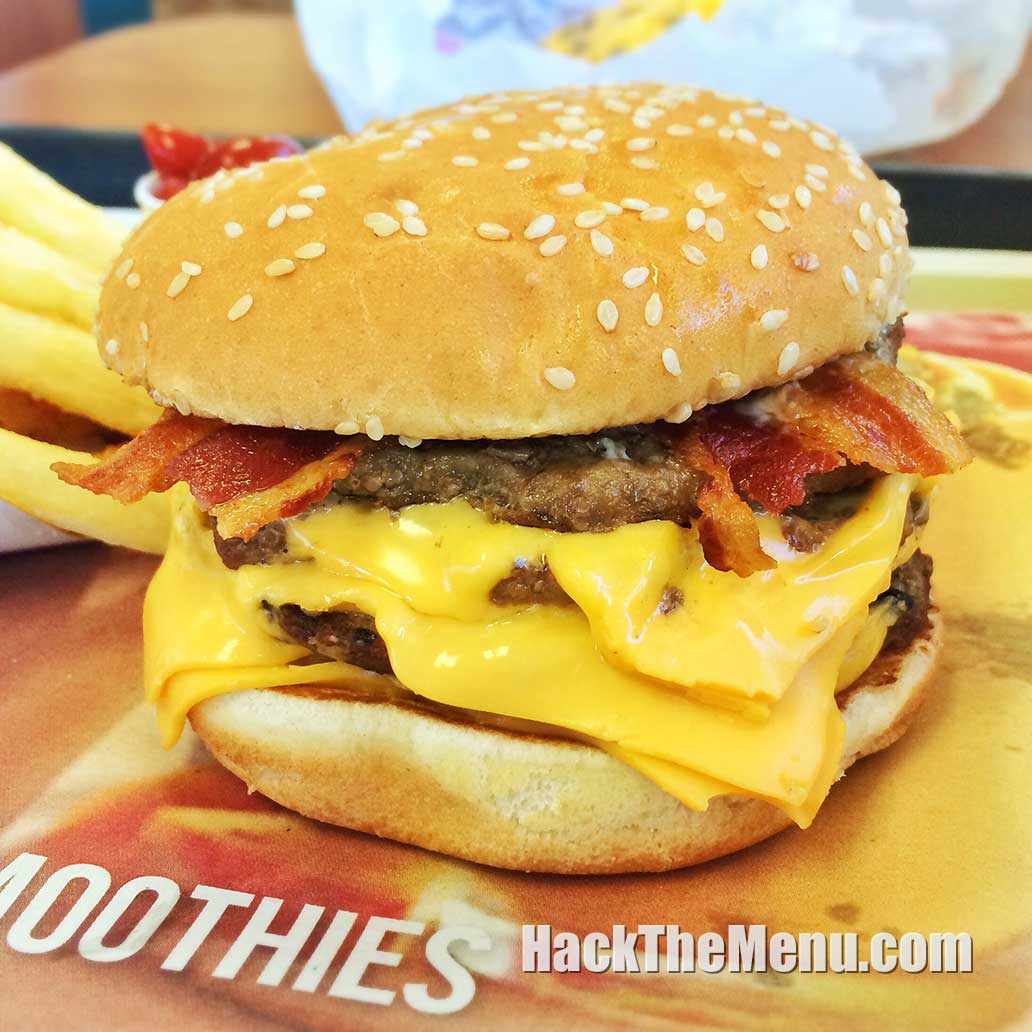 Availability:
All Locations
The Secret:
4 Beef Patties, 4 Slices of Cheese, Bacon, & Special Sauce
Popularity:
High

Suicide Burger

Rating:

5

Stars
Suicide Burger Price:
$3.99
Suicide Burger - How to Order:
Most Burger King locations sell the Triple Stacker, they may know this as a "Quad Stacker" if you're lucky. If they don't know what that is, then order a burger with 4 Patties, 4 slices of Cheese, and Bacon with their special sauce.
*Not all items shown are available or authorized at every restaurant. Price and participation may vary.
Burger King Suicide Burger
What would the BK Secret Menu be if it didn't have a giant burger loaded with beef and cheese? That's where the Suicide Burger comes in. Four beef patties, four slices of cheese, bacon, and special sauce all jammed inbetween two sesame seed buns. What a fitting name, right? The Suicide Burger. So if you like to live dangerously, this is your chance to experience some have only dreamed of trying. The Suicide Burger is also known as the "Quad Stacker" at some Burger King restaurants. The Suicide Burger may have two names, but it's the FOUR patties that make this Quad Stacker a stand-out on the Burger King secret menu. So why not give the Suicide Burger from the secret menu the chance that it deserves, but you may want to bring a friend for back-up!
Complete List of

Burger King

Secret Menu Items
---