Quesadilla | Chipotle Secret Menu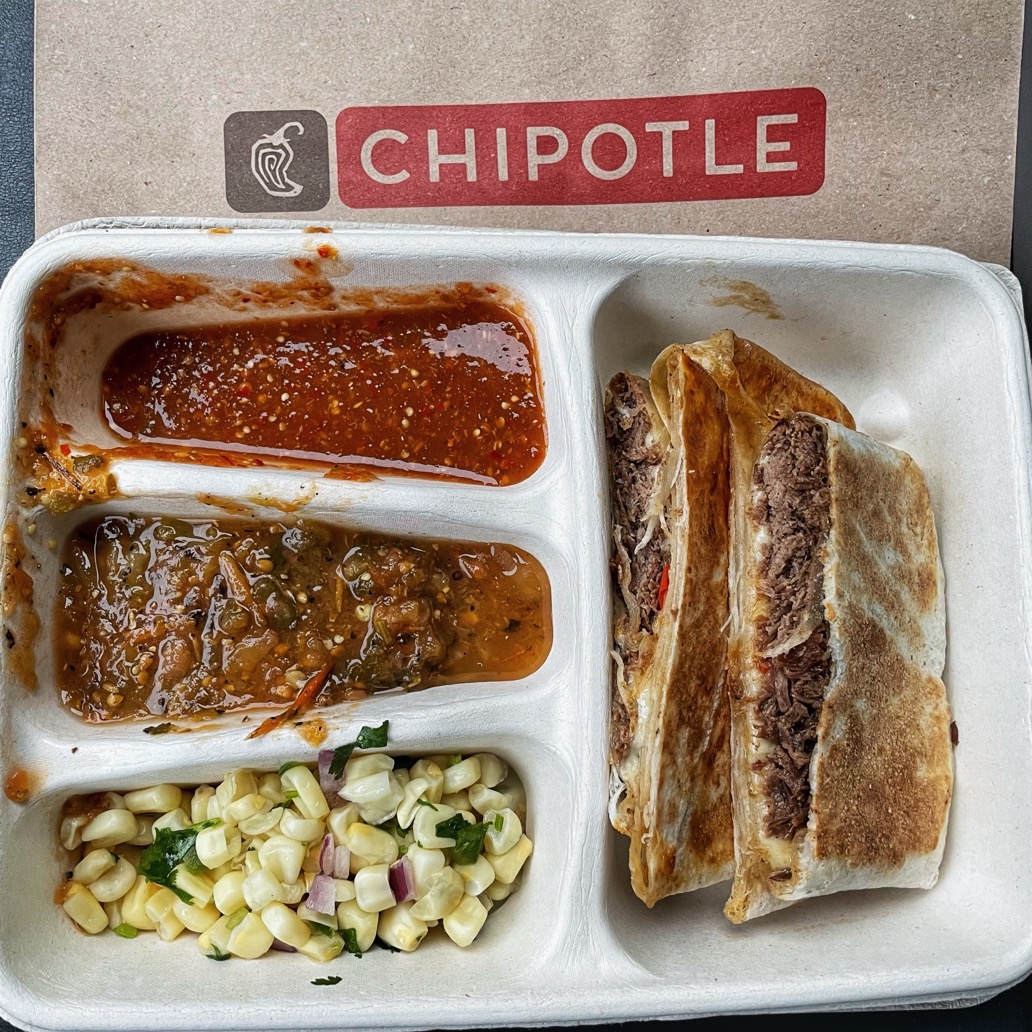 Availability:
All Locations
The Secret:
Children's or Full Size Quesadilla
Popularity:
High
Quesadilla Price:
$2.95 Kid's Cheese
$3.50 Kid's w/ Meat
$4.75 Full-Size w/ Meat
Quesadilla - How to Order:
Simply ask for "Quesadilla" from the Chipotle secret menu when they ask what you want. Add whichever toppings you like from there!
*Not all items shown are available or authorized at every restaurant. Price and participation may vary.
Chipotle Quesadilla
The Chipotle Quesadilla menu option is one of the best known Chipotle "secret menu" items. Chipotle offers any item that the customer can imagine. So, it isn't too crazy for you to want a Chipotle Quesadilla from the Chipotle secret menu. You can order a Quesadilla that comes with any of the regular burrito fillings, so go ahead and order yourself one of these Chipotle Quesadillas today! The children's size is made from two soft taco shells while the full size Quesadilla uses the normal burrito tortilla folded in half. In our opinion, Chipotle Quesadillas from the Chipotle secret menu are great for sharing and are a fun way to eat at Chipotle if you can't fit your mouth around one of their giant burritos.
Complete List of

Chipotle

Secret Menu Items
---