Neapolitan Milkshake | In-N-Out Secret Menu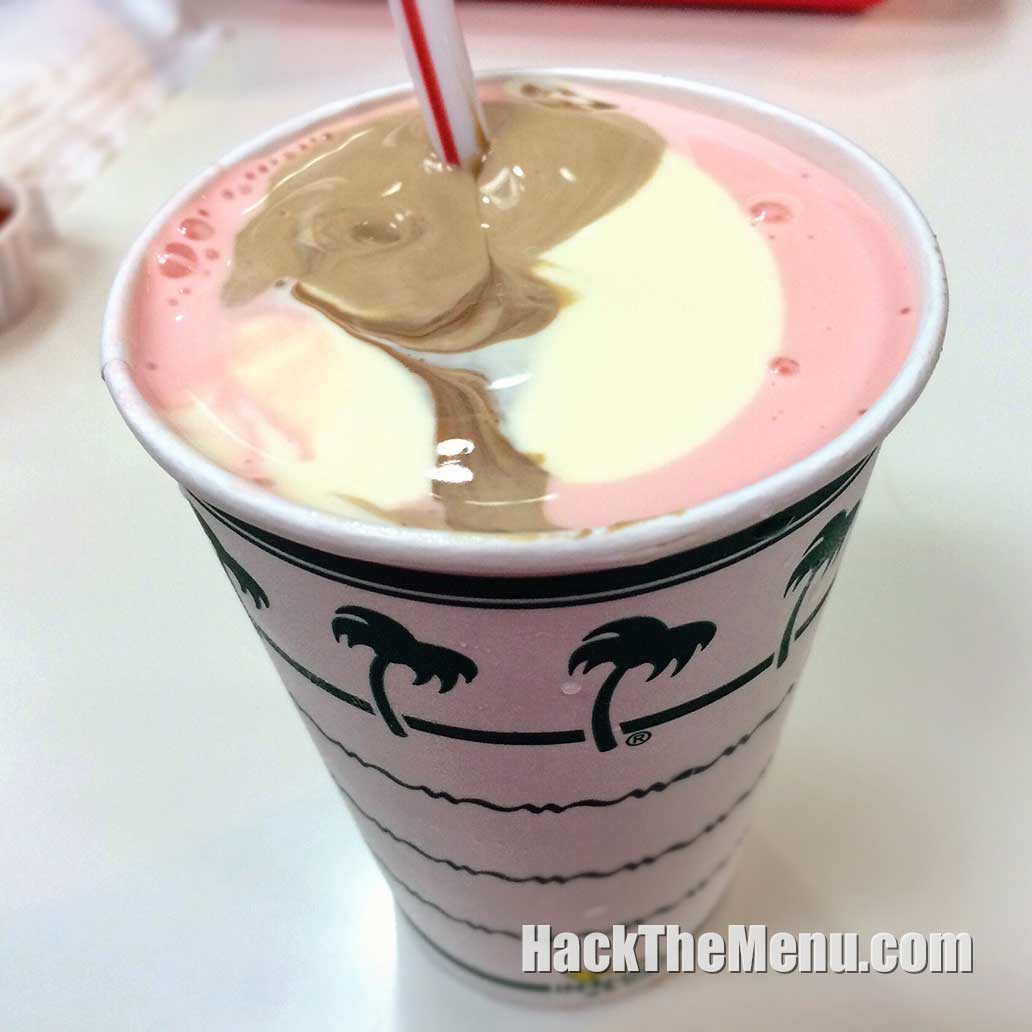 Availability:
All Locations
The Secret:
A delicious blend of the Chocolate, Strawberry, & Vanilla Milkshakes
Popularity:
Medium

Neapolitan Milkshake

Rating:

5

Stars
Neapolitan Milkshake Price:
$2.10
Neapolitan Milkshake - How to Order:
Ask for a "Neapolitan Shake" when you place your order, they will know exactly what you want. Or you can ask for a combination of just two of the flavors if you want to mix things up a little.
*Not all items shown are available or authorized at every restaurant. Price and participation may vary.
In-N-Out Neapolitan Milkshake
The In-N-Out Neapolitan Milkshake is a popular item on In-N-Out Burger secret menu for those who just can't decide on which flavor milkshake they want. The simple In-N-Out Burger menu offers only three choices when it comes to their milkshakes: chocolate, strawberry and vanilla. However, by ordering an In-N-Out Neapolitan Milkshake off of the secret menu, you will receive a milk shake that has been blended with all three flavors! Pretty cool, huh?
Complete List of

In-N-Out

Secret Menu Items
---