Protein Style Burger | In-N-Out Secret Menu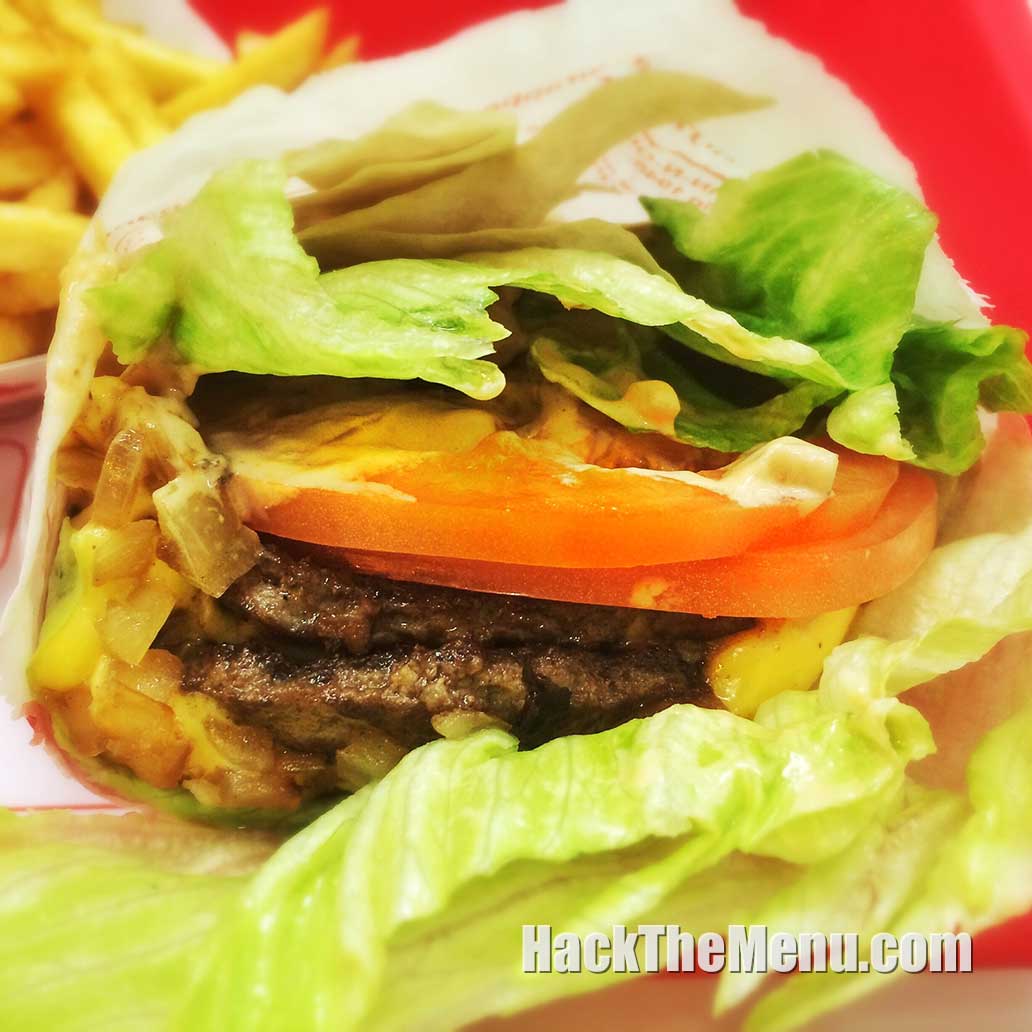 Availability:
All Locations
The Secret:
The hamburger bun is removed, and your burger and all the toppings are wrapped up in their fresh lettuce!
Popularity:
Medium

Protein Style Burger

Rating:

5

Stars
Protein Style Burger Price:
Normal Price by Burger Size
Protein Style Burger - How to Order:
Ask for your burger to made "Protein Style" when you order.
*Not all items shown are available or authorized at every restaurant. Price and participation may vary.
In-N-Out Protein Style Burger
The In-N-Out Protein Style Burger is a popular item on the In-N-Out Burger secret menu. In short, by ordering your burger "protein style," you are swapping out the hamburger buns for a crisp lettuce wrap. While this option is obviously appealing to those who are conscious of their carbohydrate intake, we can tell you that the Protein Style Burger is a tasty option for any fan of In-N-Out's legendary burgers. In our experience, the lettuce wraps adds some "freshness" to the burger and is especially good on those days when you want a lighter meal. In-N-Out Burger really has something for everyone!
Complete List of

In-N-Out

Secret Menu Items
---