Monster Mac | McDonalds Secret Menu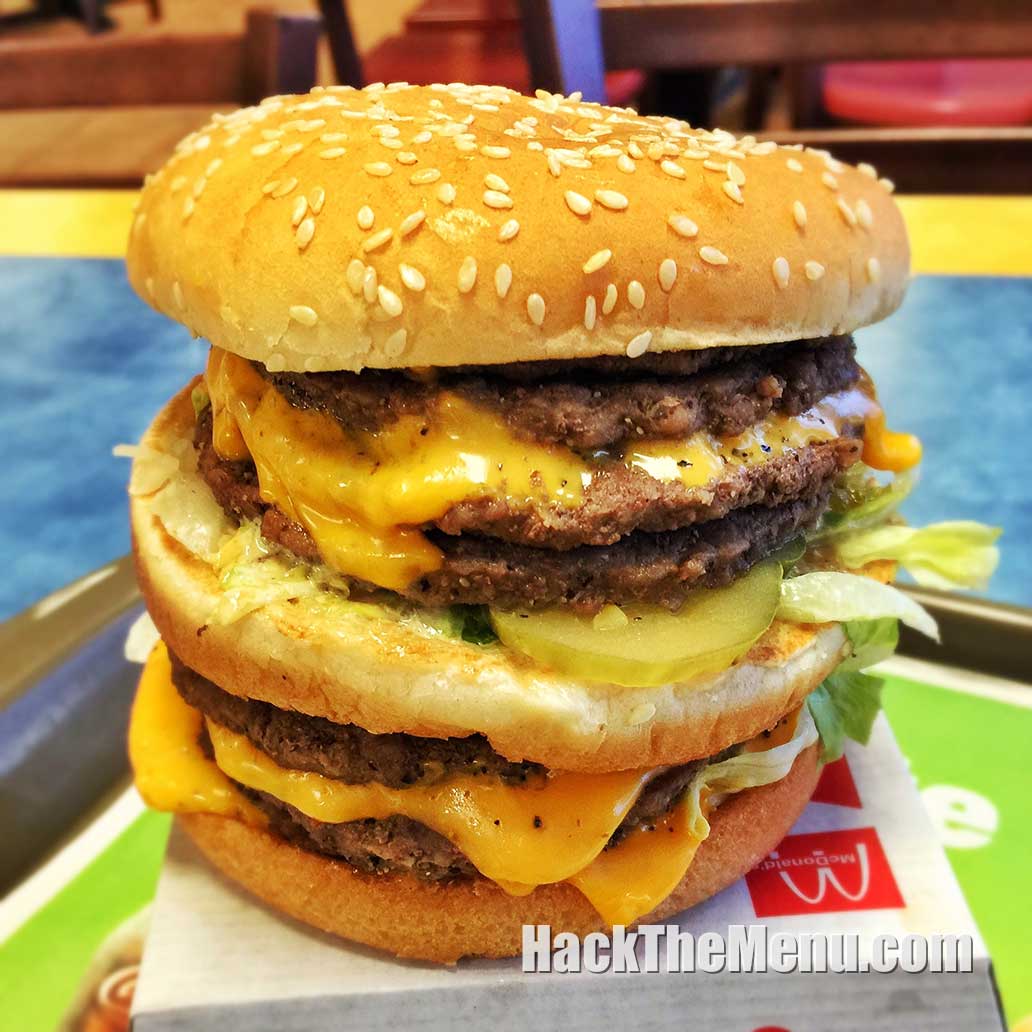 | | |
| --- | --- |
| Availability: | All Locations |
| The Secret: | Big Mac with Eight Beef Patties (and an optional 8 slices of cheese!) |
| Popularity: | High |
| Monster Mac Price: | $6.49 |
| Monster Mac - How to Order: | Simply request 8 (or any number) of Beef Patties & Cheese in your Big Mac! Then enjoy the MONSTER Mac |
*Not all items shown are available or authorized at every restaurant. Price and participation may vary.
McDonalds Monster Mac
The "Monster Mac" burger is one of McDonald's meatiest "secret menu" items. In addition to the standard toppings that are included in the regular McDonald's Big Mac, the this monster burger includes a whopping 8 beef patties. That's right, the Monster Mac has 8 burgers piled inside of just one bun - how tasty does that sound? Not at all if you're vegetarian! But, if you're a serious meat eater and a normal Big Mac can't even come close to filling you up (or if you just like a big challenge), then take a chance by asking for a Monster Mac from McDonalds Secret Menu. If you server hasn't heard of the Monster Mac creation then just ask for a Big Mac with 8 beef patties - and you've got the Monster Mac. In our opinion, the Monster Mac is enough to satisfy a few people with hearty appetites or one hungry lumberjack. When ordering, don't forget to order a big drink to wash it down!
Complete List of

McDonalds

Secret Menu Items
---