Doritos Shell Anything | Taco Bell Secret Menu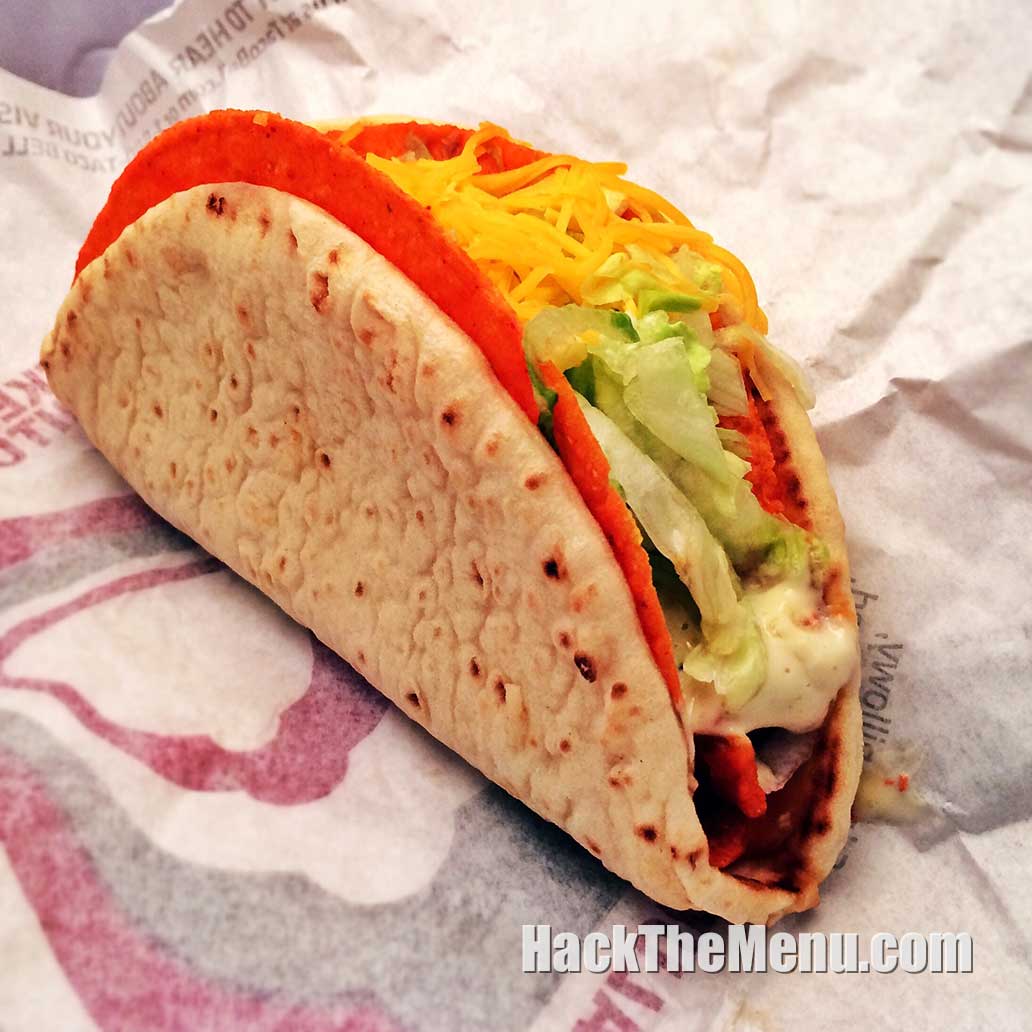 Availability:
All Locations
The Secret:
Swap out the hard taco shell of any Taco Bell item that has one with the much more flavorful Doritos Loco shell.
Popularity:
High

Doritos Shell Anything

Rating:

5

Stars
Doritos Shell Anything Price:
Add $0.40 to swap shells, a little more to add.
Doritos Shell Anything - How to Order:
Politely ask for them to upgrade the taco shell to the Doritos shell in your taco.
*Not all items shown are available or authorized at every restaurant. Price and participation may vary.
Taco Bell Doritos Shell Anything
Taco Bell is always introducing funky items to their menu, but they don't always stick. However, the Taco Bell Doritos Loco shells have staying power. They started out with the Doritos Loco Taco and now have a few variations, including the Cheesy Gordita Crunch, which isn't listed on most Taco Bell menus, with a Doritos Loco or Fiery Doritos Loco shell.
The Taco Bell Secret Menu will expand greatly with this one simple swap, since you can do it with multiple menu items including: Double Decker Taco, Cheesy Gordita Crunch (pictured), and any other item that you can think of! Really, the limits are endless. If you can think it up and it's not too unreasonable, asking nicely might be able to get you whatever creation your imagination can come up with. Good luck, and let us know in the comments what you were able to create!
Complete List of

Taco Bell

Secret Menu Items
---