Double Meat Burger | In-N-Out Secret Menu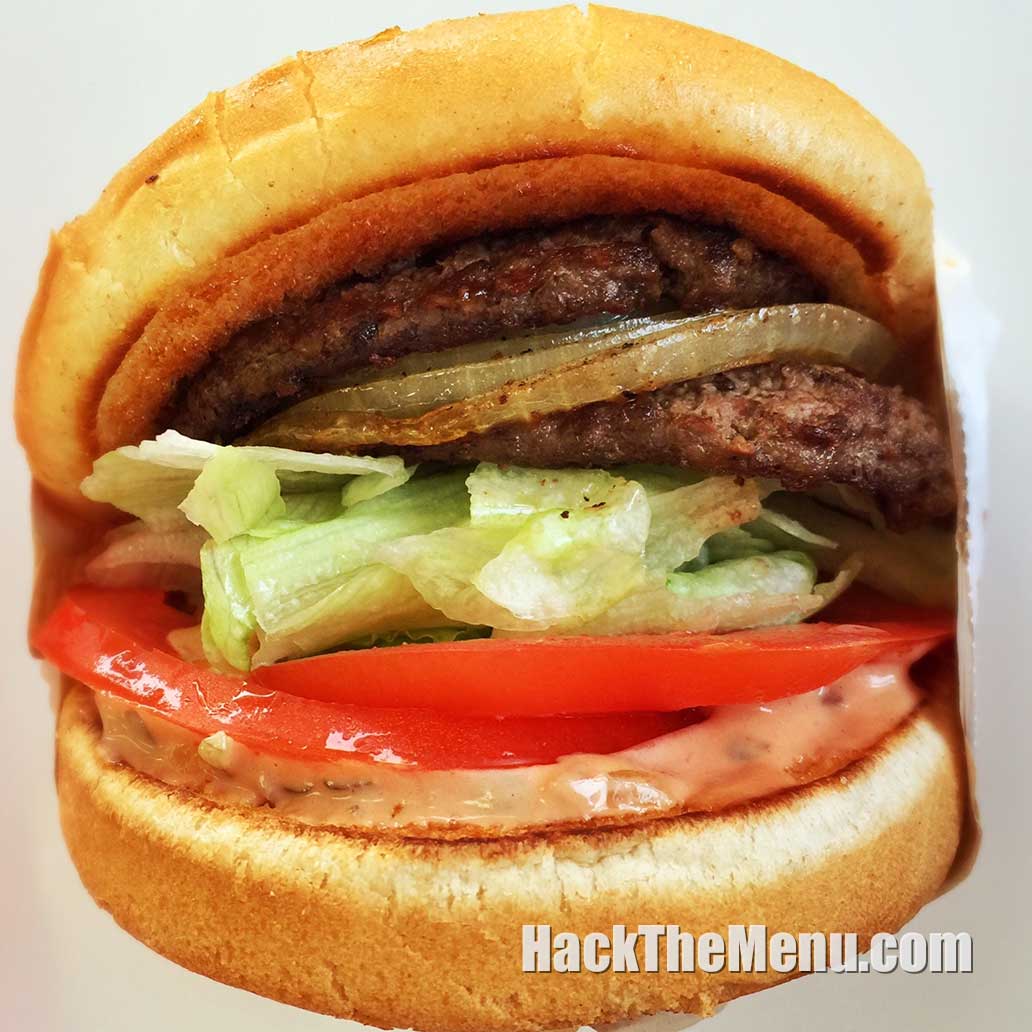 Availability:
All Locations
The Secret:
Add an additional All Beef Patty without getting extra cheese. You can stack as many as you like
Popularity:
Medium

Double Meat Burger

Rating:

5

Stars
Double Meat Burger Price:
$0.75 for each additional Beef Patty
Double Meat Burger - How to Order:
Ask for a "Double Meat" Burger. If you want one slice of cheese, get a 2x1. If you get 2 slices, then you're just ordering the Double Double.
*Not all items shown are available or authorized at every restaurant. Price and participation may vary.
In-N-Out Double Meat Burger
The In-N-Out Double Meat Burger can be ordered off of In-N-Out Burger's "secret menu." Not to be confused with the Double Double which is double meat & double cheese, the Double Meat Burger is made up of two 100% pure beef patties, hand-leafed lettuce, tomato, spread, with or without onions, stacked high on a freshly baked bun. That's double meat - it's perfectly designed for those who want a little extra protein in their meal without the extra cheese. By requesting this item, the team over at In-N-Out Burger will know that you mean business.
Complete List of

In-N-Out

Secret Menu Items
---