Spam & Egg McMuffin | McDonalds Secret Menu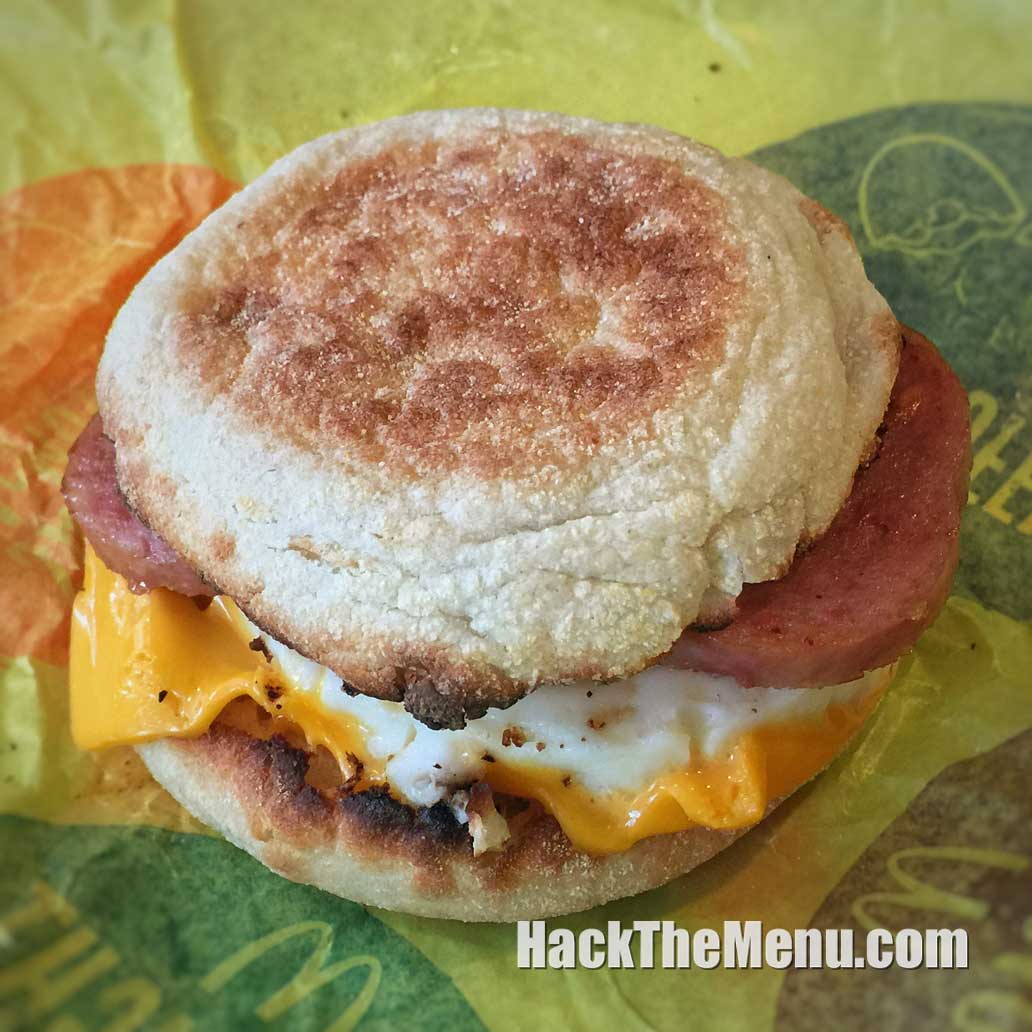 Availability:
Hawaii Only
The Secret:
Swap the ordinary sausage patty or canadian bacon for the Hawaii-only, delicious Spam!
Popularity:
Medium-High

Spam & Egg McMuffin

Rating:

5

Stars
Spam & Egg McMuffin Price:
No additional cost, same as an Egg McMuffin.
Spam & Egg McMuffin - How to Order:
Order an Egg McMuffin (or a Sausage McMuffin w/ Egg) and ask them to swap out the Canadian bacon or sausage for Spam, a Hawaiian classic.
*Not all items shown are available or authorized at every restaurant. Price and participation may vary.
McDonalds Spam & Egg McMuffin
Did you know that there is a McDonald's secret menu in Hawaii?. That's right! There are a few secret menu items that can only be found in Hawaii. This secret menu hack is called the Spam McMuffin with Egg, and it is probably the most Hawaiian of all the secret menu items. The only one that can compete for that title is McDonald's Saimin However, if you really enjoy the Spam McMuffin with Egg, you will want to try the other secret menu items only in Hawaii.
For no extra charge, they can swap out the standard sausage patty of a regular Sausage McMuffin with Egg for a classic Hawaiian protein, Spam! We actually preferred the Portuguese Sausage McMuffin with Egg most, even though some of the flavor of the Portuguese sausage was lost in the McMuffin. The flavor of the Portuguese Sausage was more intense, but we sure do love our Spam too.
Complete List of

McDonalds

Secret Menu Items
---