Well Done Fries | In-N-Out Secret Menu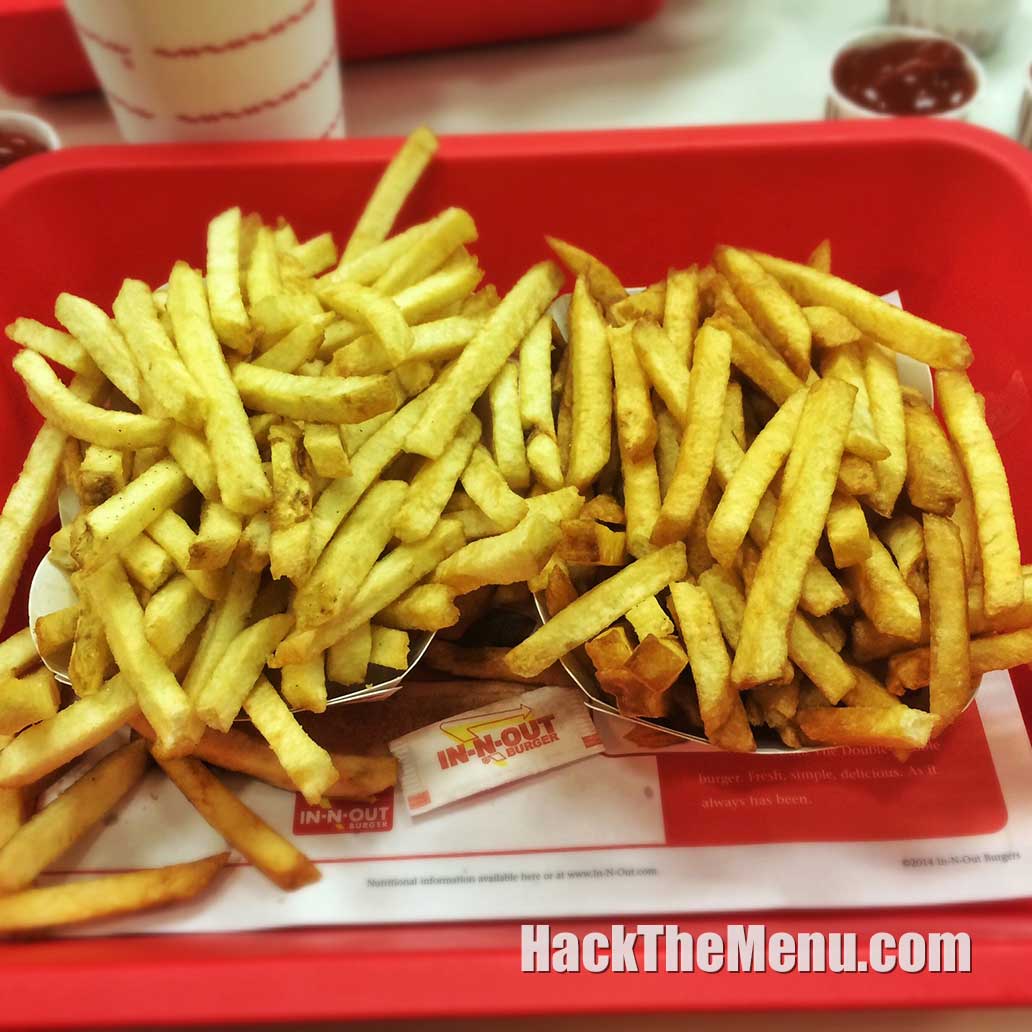 Availability:
All Locations
The Secret:
French Fries cooked a little longer to give them a little extra crunch
Popularity:
Medium

Well Done Fries

Rating:

5

Stars
Well Done Fries Price:
$1.60
Well Done Fries - How to Order:
Order up some "Well Done French Fries". It's as easy as that.
*Not all items shown are available or authorized at every restaurant. Price and participation may vary.
In-N-Out Well Done Fries
The In-N-Out Well Done Fries are the perfect option for those who like a little more crunch in their bite. French fries are always a tasty menu item choice... but "Well Done Fries", when ordered off of the In-N-Out Burger "secret menu," are exceptional. While maintaining the fresh, salty taste, In-N-Out Well Done Fries are just a little crispier. appear a little browner and taste a little more like potato chips. They are even better when they are piping hot. We suggest giving them a go and washing them down with a cold milkshake, maybe even an In-N-Out Neapolitan Milkshake. On a side note, you can also get French Fries "Less Done", but they are kinda soggy. But it's really up to how you like them. The In-N-Out Burger secret menu is pretty cool, right?
Complete List of

In-N-Out

Secret Menu Items
---