Add an Egg to your Burger | McDonalds Secret Menu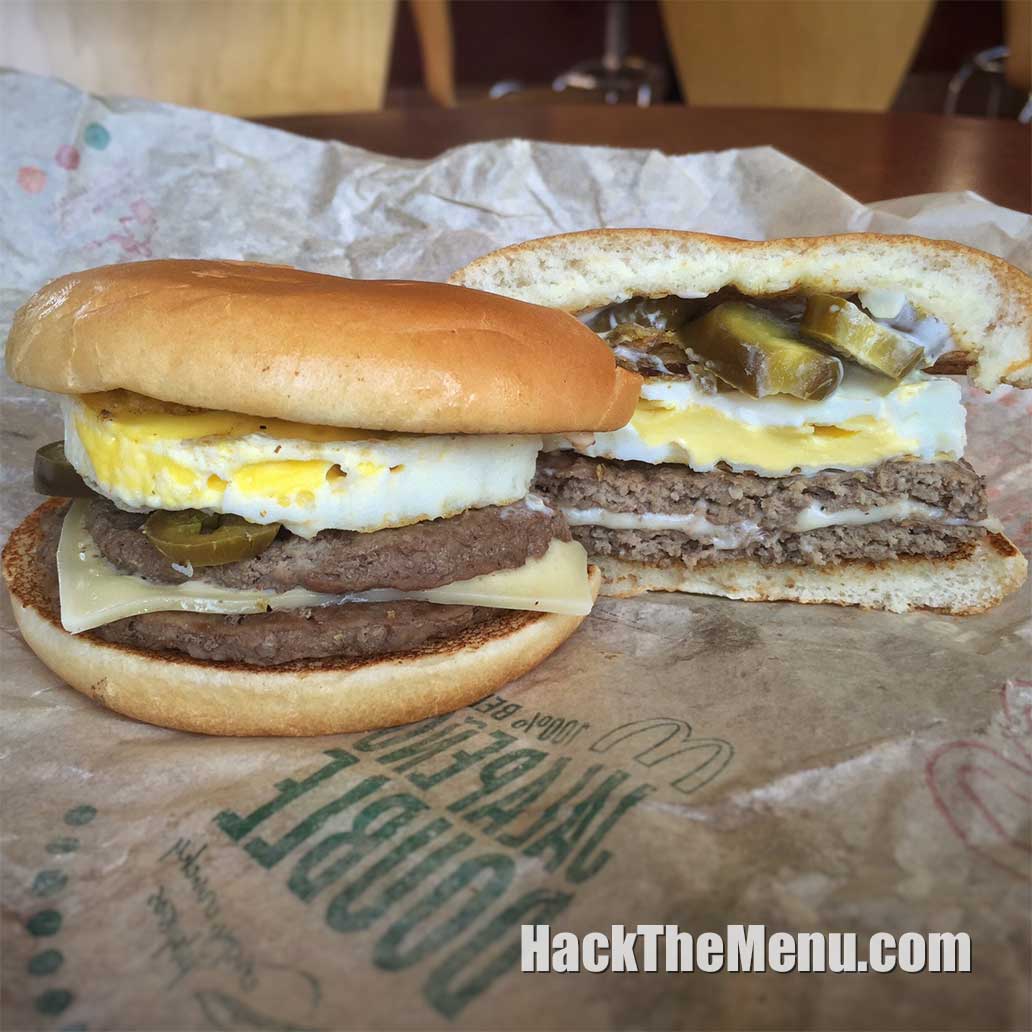 Availability:
All Locations
The Secret:
Add a round egg, folded egg, scrambled egg, or scrambled egg whites to any sandwich or burger that doesn't already have it!
Popularity:
High
Add an Egg to your Burger Price:
$1.19 Round Egg
$1.59 Folded Eggs
$1.59 Scrambled Egg
$1.59 Egg Whites
Add an Egg to your Burger - How to Order:
This one is as straight forward as asking for an egg to be added to your burger. All you need to know is which one of four egg choices you want!
*Not all items shown are available or authorized at every restaurant. Price and participation may vary.
McDonalds Add an Egg to your Burger
Topping your burger with a fried egg is all the rage nowadays. And what burger can't be improved by adding an egg? I'm sure there are some, but there are so few that it's pretty hard to think of one right now. Thankfully, McDonalds has finally resolved to give us access to an All Day Breakfast Menu complete with our McDonalds All Day Breakfast Menu Hacks.
What kind of eggs do they sell? They actually have Four (4) kinds of eggs: round eggs, folded eggs, scrambled eggs, and scrambled egg whites. Check out this infographic to see how each type of egg is made.
How much does it cost to add an egg to a sandwich? Well, prices may vary by location, but they should be around these prices. The round egg will set you back $1.19, while the other three types of eggs cost an additional $1.59.
You can add an egg to any burger or sandwich, but don't try to cheat the system by "adding an egg to a Sausage McMuffin". Feel free to go double egg, but don't try to get around paying an extra quarter or two. We have a good thing going with their All Day Breakfast, so don't screw it up. We don't want any ludicrous $3.50 price hikes like Chipotle did with their Quesarito when it became popular. So, be kind and don't abuse the system.
Complete List of

McDonalds

Secret Menu Items
---