Add Chopped Chilis | In-N-Out Secret Menu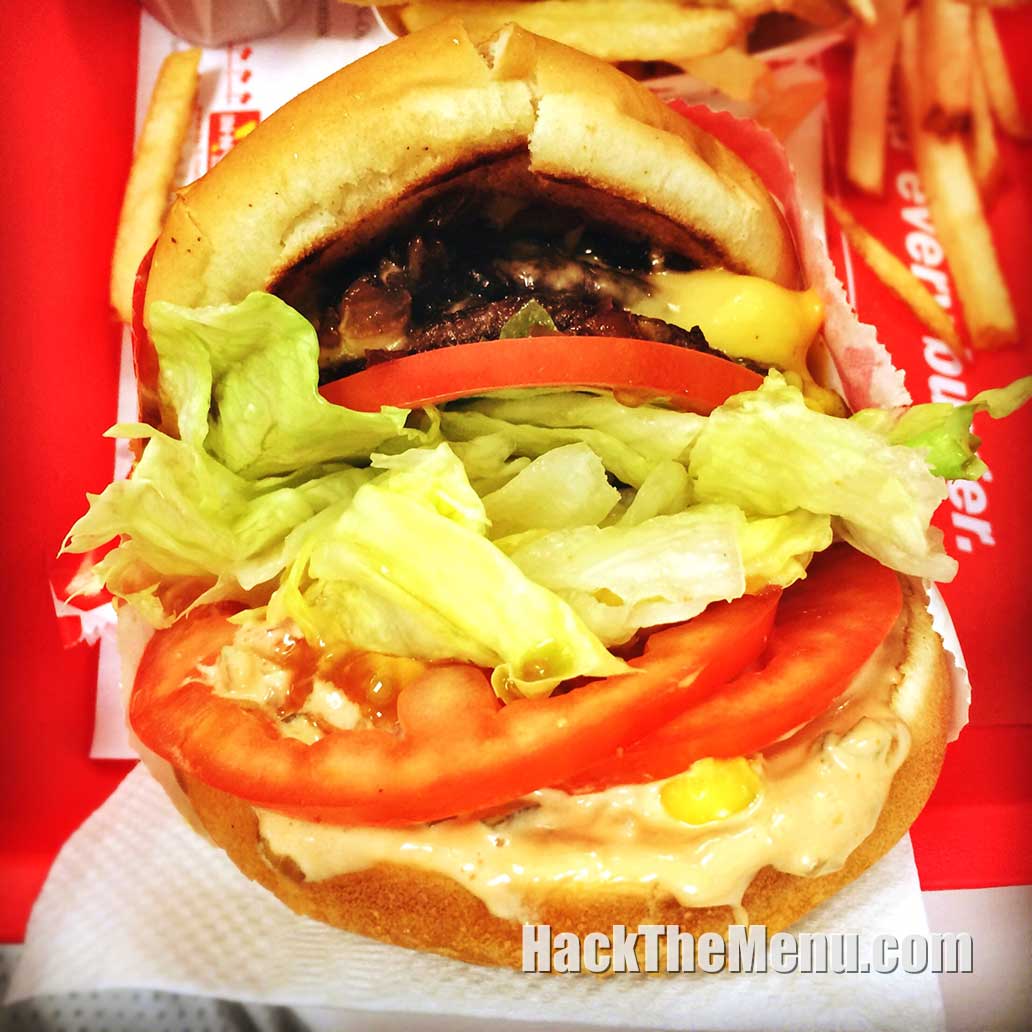 Availability:
All Locations
The Secret:
Spice up your burger with slices of their hot little yellow chilis/chilies!
Popularity:
Medium (should be higher)

Add Chopped Chilis

Rating:

5

Stars
Add Chopped Chilis Price:
FREE
Add Chopped Chilis - How to Order:
When giving your order, just include "chopped chilis" to your list of toppings. Simple as that.
*Not all items shown are available or authorized at every restaurant. Price and participation may vary.
In-N-Out Add Chopped Chilis
We would be willing to bet that most of the average In-N-Out goers don't know about the deliciously spicy yellow peppers that In-N-Out offers. They are just another one of the free toppings that In-N-Out so graciously offers its patrons. At some locations, they offer them up in little packets that can be grabbed near the ketchup station; however, most locations keep the packets in a fridge behind the counter.
What others don't know is that you can order chopped chilis directly on your burger. This is beneficial in two ways. First, you don't have to unwrap your perfectly packed burger and second, you aren't chomping down onto an entire chili "bomb" that's gonna explode when you chew it. The yellow chili peppers aren't that spicy, although some can be. They do add another layer of flavor to the burger and enhance it with their vinegar hit and spicy afterburn. It's something that should be mandatory for all spice lovers, and an option that should be explored by those who aren't. Try it out on the famous Animal Style Burger!
Complete List of

In-N-Out

Secret Menu Items
---