Add Extra Tomatoes | In-N-Out Secret Menu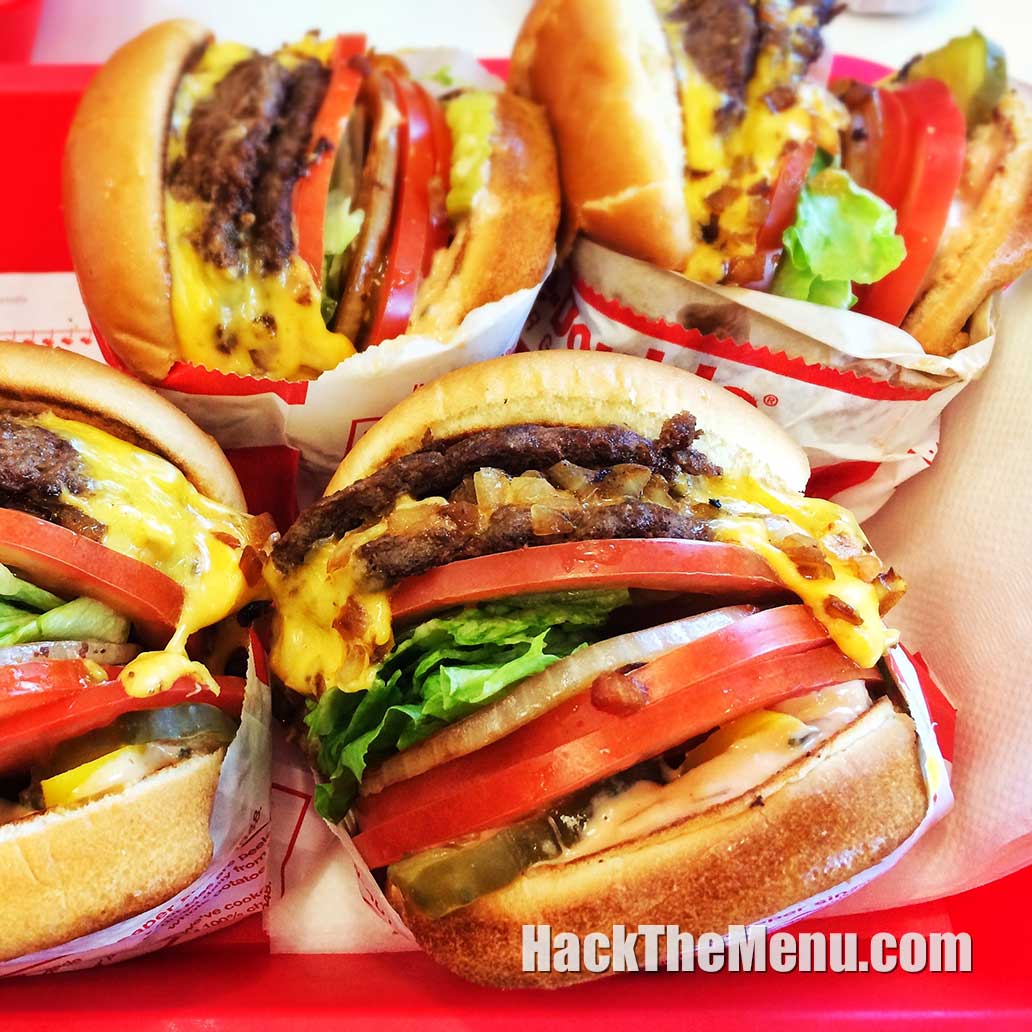 | | |
| --- | --- |
| Availability: | All Locations |
| The Secret: | Make your burger extra thick and juicy with another slice or two of tomato! |
| Popularity: | Medium-Low |
| Add Extra Tomatoes Price: | FREE |
| Add Extra Tomatoes - How to Order: | Ask for "extra tomatoes" on your burger when they take your order. |
*Not all items shown are available or authorized at every restaurant. Price and participation may vary.
In-N-Out Add Extra Tomatoes
Do you like tomatoes? How about lots of tomatoes? Like to walk the line between the perfect amount of tomatoes and too many stinkin' tomatoes? We've got you covered if that's your thing. Adding extra tomatoes is part of the In-N-Out Secret Menu. The best part of the secret menu, in fact. It's the FREE section.
Back to the important stuff, if you are ordering a Double Double or 3x3 Burger, then you should probably try the extra tomatoes. If you're only having a measly hamburger, then 3 to 4 tomatoes may be too many. But it's all personal opinion, you might just want to eat an entire tomato because you're weird like that, we're not here to judge you at HackTheMenu.
Read up on some more of the free extras from In-N-Out, you might learn something new today.
Complete List of

In-N-Out

Secret Menu Items
---