Taco Bell Menu Main Page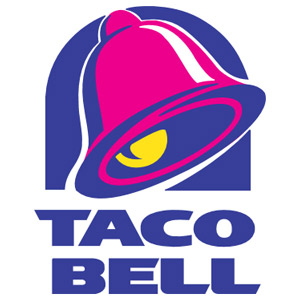 [dropcap style="book"]T[/dropcap]aco Bell was born from a single restaurant located in San Bernadino, CA just like McDonald's. The first restaurant was opened by Glen Bell in 1954 and in 1962 he opened his first Taco Bell followed by several others in the Southern California area. In 1978 he sold to Pepsi-Co Corporation and in 1989 he was the first to link fast food with the movies in the successful Batman. The Taco Bell motto is "think outside the bun", and may we suggest that you do the same while you think of Taco Bell secret menu items outside the realm of the Taco Bell regular menu. In 1990 pricing for many of the Taco Bell menu items began to be priced at 59, 79 and 99 cents. Taco Bell is a very popular fast food restaurant that continues to grow and expand, just like the secret menu at Taco Bell.
All Your Taco Bell Menu Information
[adsense4] For more information about this fast food chain, visit the
Taco Bell
website.
Testimonials