Rodeo Burger | Burger King Secret Menu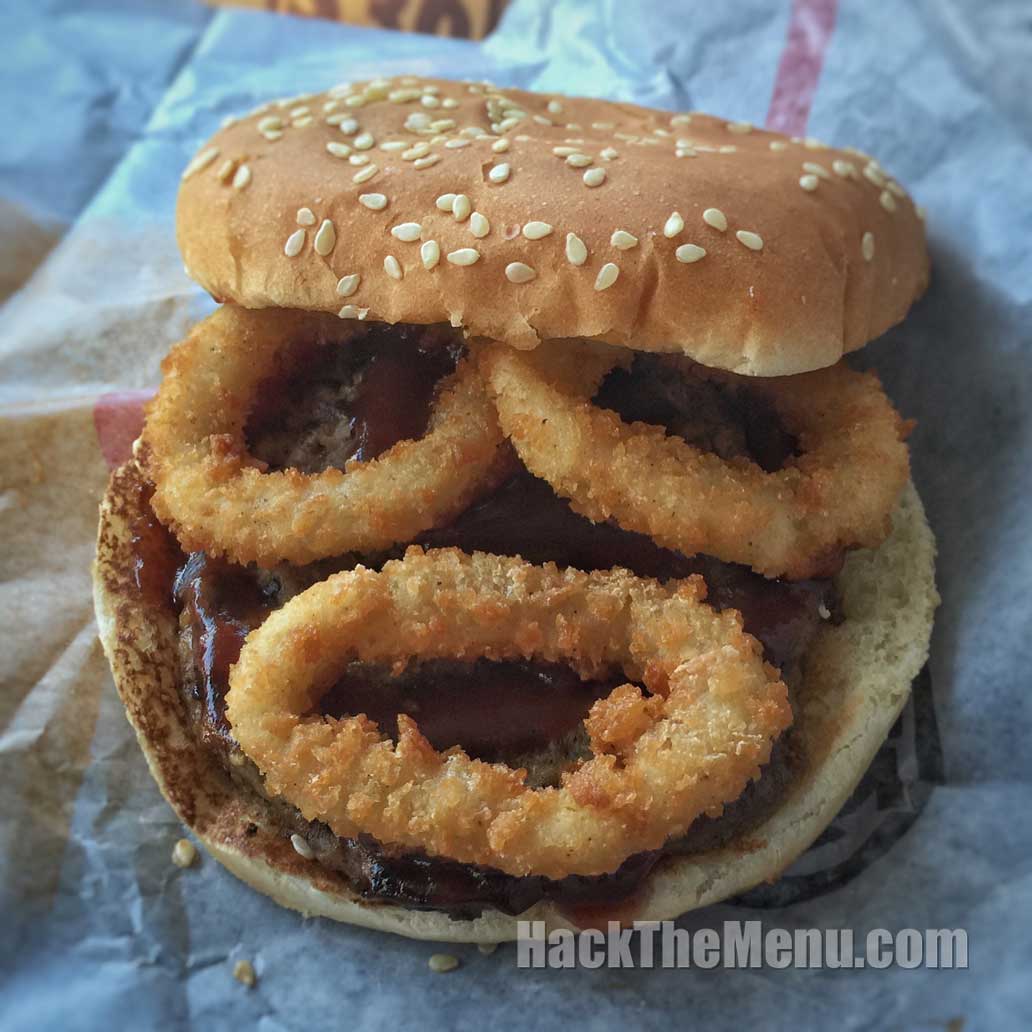 | | |
| --- | --- |
| Availability: | All Locations |
| The Secret: | Extra Onion Rings & BBQ Sauce on your Cheeseburger |
| Popularity: | High |
| Rodeo Burger Price: | $1.49 |
| Rodeo Burger - How to Order: | Ask for a couple Onion Rings & BBQ Sauce to be added onto your cheeseburger! |
*Not all items shown are available or authorized at every restaurant. Price and participation may vary.
Burger King Rodeo Burger
Burger King's cheeseburger is great, right? Well, what happens if you aren't satisfied with such a plain burger? Easy, you go out and corral yourself the flavor blast of a burger that is the Burger King Rodeo Burger from the BK Secret Menu. The Rodeo was available for a short time on the regular menu at Burger King, but now you'll only find it on the secret menu. The Rodeo Burger fills a void that really shouldn't be there in the first place. Every menu needs a Rodeo Burger, and everyone should try a Rodeo Burger at some point in their life. The simple cheeseburger that has been upgraded and topped with crunchy onion rings and tangy BBQ sauce to create this mouth-watering Rodeo Burger. Some people find the onion rings on the Rodeo Burger to be too much, but not us. Treat yourself to a Rodeo Burger off the BK secret menu. Burger King has one of the best secret menus out there, and the Rodeo Burger is a prime example why.
Complete List of

Burger King

Secret Menu Items
---