Cheese Fries | In-N-Out Secret Menu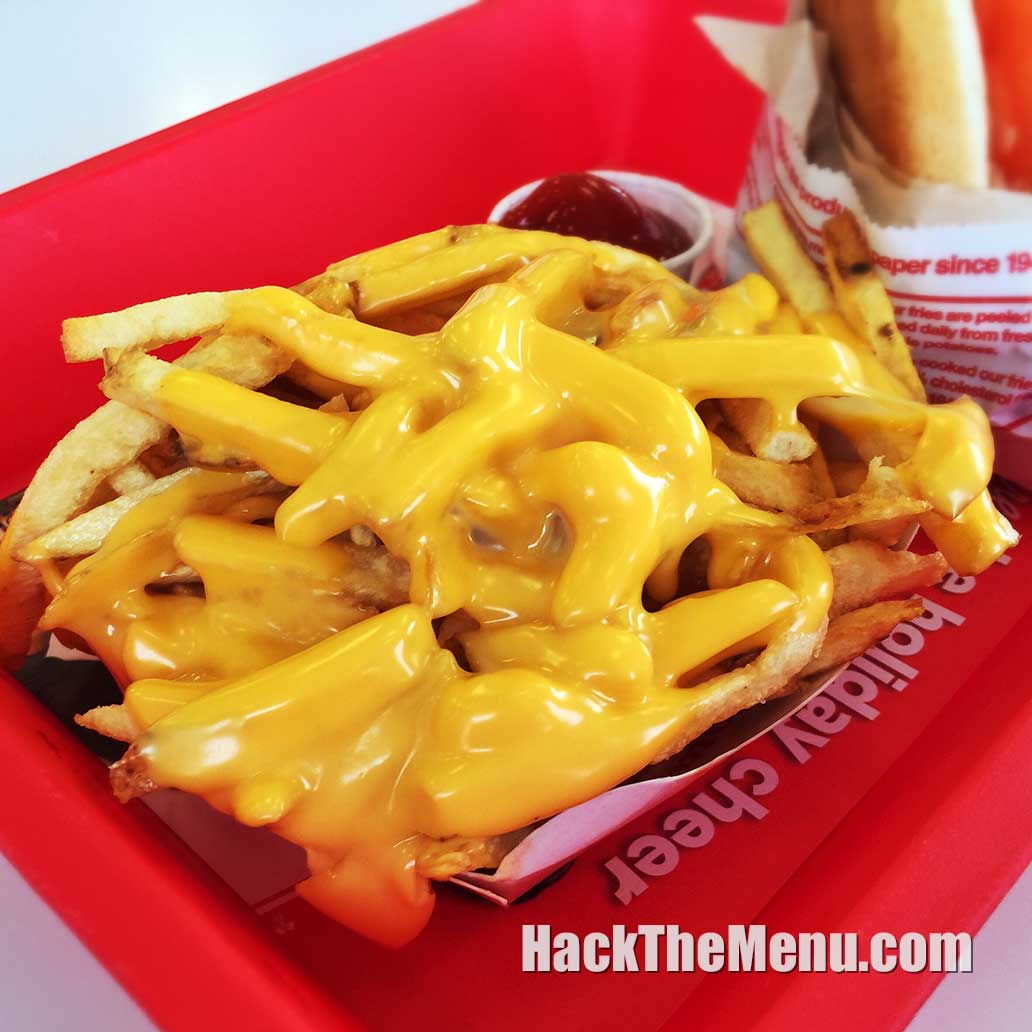 | | |
| --- | --- |
| Availability: | All Locations |
| The Secret: | Melted Cheese layed over a delicious basket of Fries |
| Popularity: | High |
| Cheese Fries Price: | $3.10 |
| Cheese Fries - How to Order: | Just ask for "Cheese Fries" and you shall receive the magical cheesy fries! |
*Not all items shown are available or authorized at every restaurant. Price and participation may vary.
In-N-Out Cheese Fries
The In-N-Out Cheese Fries are one of In-N-Out Burger's most popular secret menu items. You know why? Because french fries are awesome, and cheese is awesome. Put them together and you've got In-N-Out Cheese Fries - which are double awesome! If you order Cheese Fries, be prepared for some gooey goodness that just might distract you from your burger. Is that even possible? So, if you don't mind a few extra calories, we suggest you go for some Cheese Fries to compliment your other secret menu selections at In-N-Out Burger. You'll be glad that you did. In our opinion, cheese fries can make a meal. If you are feeling extra bold and really adventuresome, don't forget that you can order Animal Style Fries instead (also from the In-N-Out secret menu)!
Complete List of

In-N-Out

Secret Menu Items
---