Thank You Jesus | Jamba Juice Secret Menu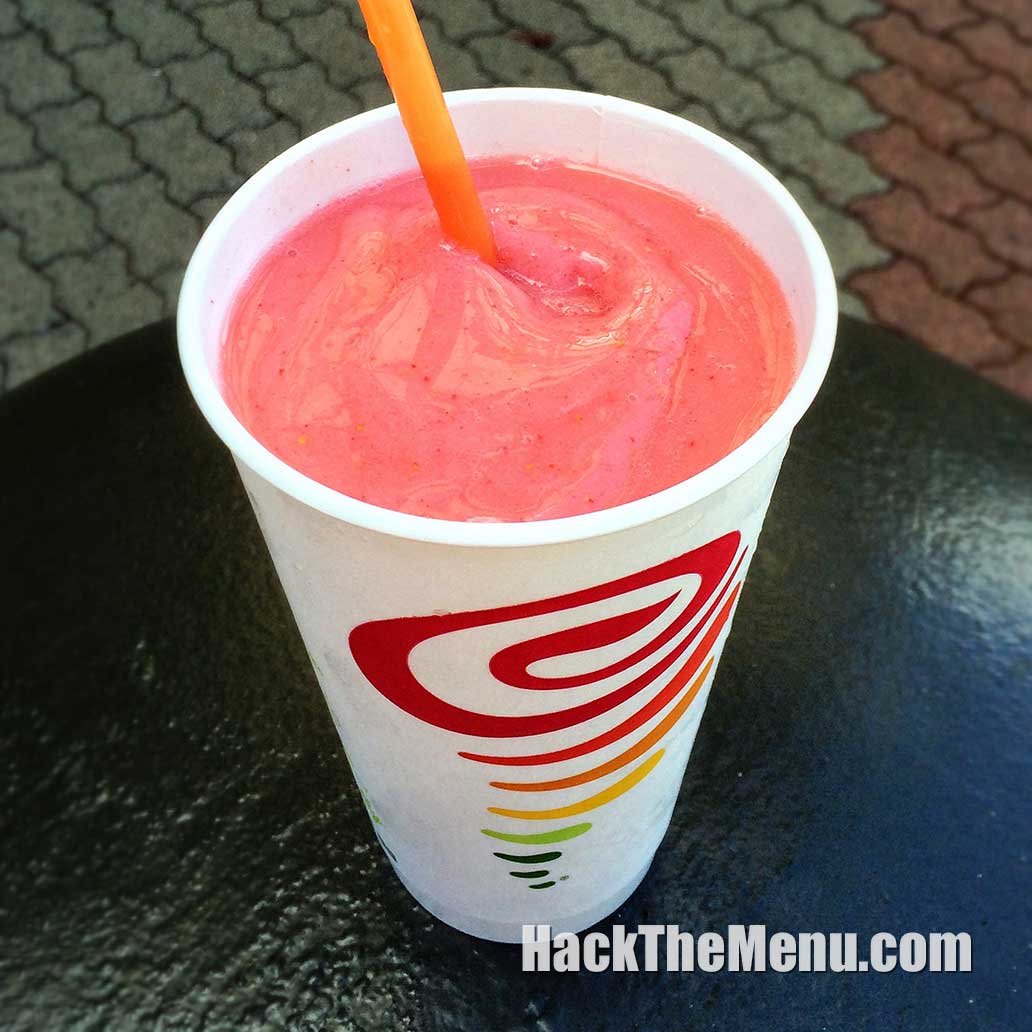 Availability:
All Locations
The Secret:
6 oz. Lemonade
6 oz. Soy Milk
1 Scoop Pineapple Sherbet
1 Scoop Lime Sherbet
3 Scoops of Strawberries
Ice
Popularity:
Low
Thank You Jesus Price:
Priced by Size
Thank You Jesus - How to Order:
Ask if they know how to make the Thank You Jesus Smoothie. If not, show them the Secret Recipe from this page and they will be happy to make it for you!
*Not all items shown are available or authorized at every restaurant. Price and participation may vary.
Jamba Juice Thank You Jesus
The Jamba Juice Thank You Jesus smoothies is one of the lesser known smoothies on their Secret Menu. If you want to be in the elite group who has tried this "holy" drink, then head in to Jamba Juice and order this lemonade based mixture. This drink definitely falls on the sour side, using lime and pineapple sherbet in their recipe. After trying this mix, customers think this drink was God's gift to smoothie-drinkers, and is worthy enough to be called a god-send for it's eye-popping bright and tart flavors. Be adventurous and try the Jamba Juice Thank You Jesus smoothie and see if you find yourself thanking the Man upstairs for this smoothie.
Complete List of

Jamba Juice

Secret Menu Items
---