Big Mac 'n' Cheese | McDonalds Secret Menu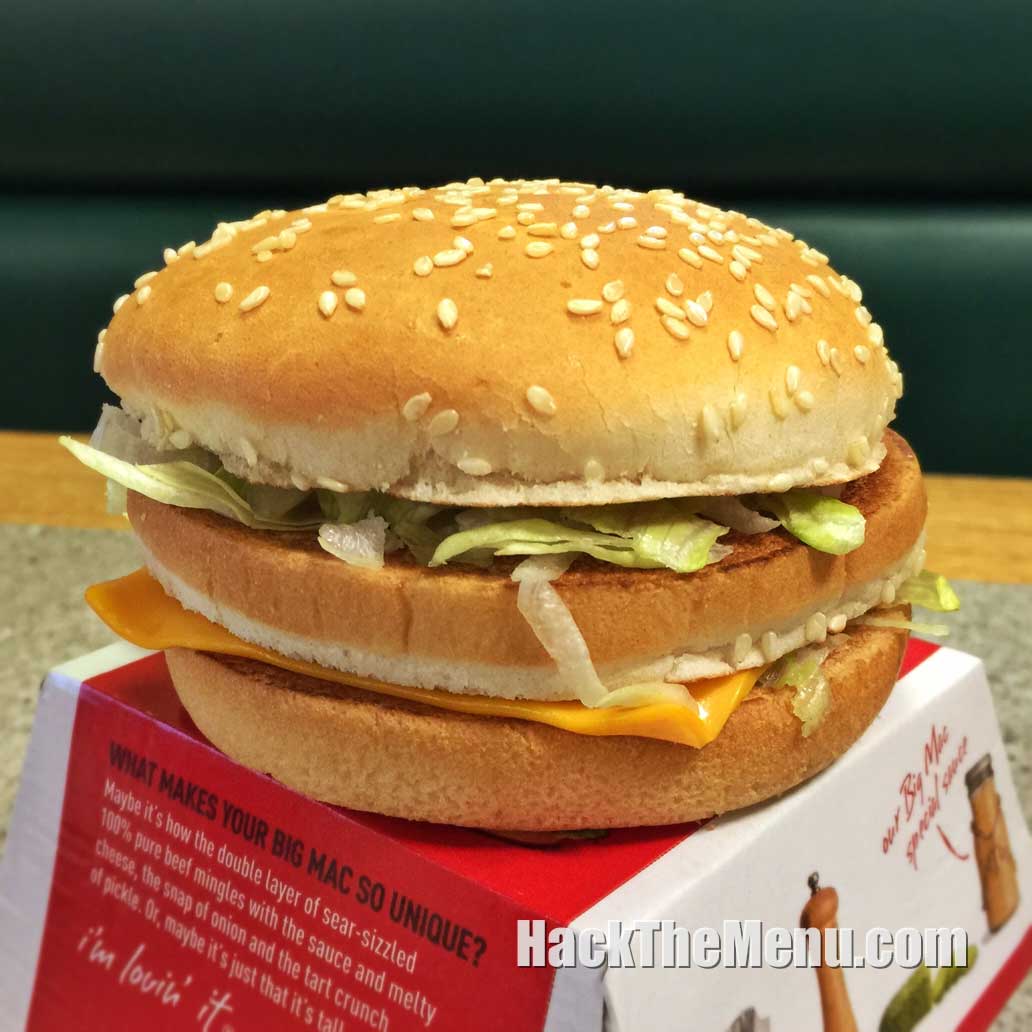 | | |
| --- | --- |
| Availability: | All Locations |
| The Secret: | A vegetarian option suited for a king. No not that King, so maybe a queen. Queen Meg'n'Cheese. It's everything Big Mac minus the meat. |
| Popularity: | Medium-Low |
| Big Mac 'n' Cheese Price: | Price of a Big Mac, if you're unlucky, or possibly a little less (ask before ordering). |
| Big Mac 'n' Cheese - How to Order: | Order a Big Mac without the burger patties. And ask if it can be rung up cheaper for passing up the meat. |
*Not all items shown are available or authorized at every restaurant. Price and participation may vary.
McDonalds Big Mac 'n' Cheese
The secret menus for the most part haven't been too vegetarian friendly, and we thought now was the right time to add another secret menu item for those of you who don't eat meat. That's where this little beaut comes in, the Big Mac 'n' Cheese on the secret menu at McDonald's. Like the Big Mac, it is a three part sesame seed bun filled layered with crisp iceberg lettuce, American cheese, onions, sliced pickles and their secret Big Mac sauce. Tastier than the Grilled Cheese burger at McDonalds, but it comes at a much steeper price. Only you can decide if it's a better value. Again, this isn't for everyone, but if you're tired of the salads at McDonald's, then this might be an intriguing alternative.
If you have any other vegetarian secret menu ideas, feel free to submit your secrets to us using the provided links in the footer.
Complete List of

McDonalds

Secret Menu Items
---