McGangbang | McDonalds Secret Menu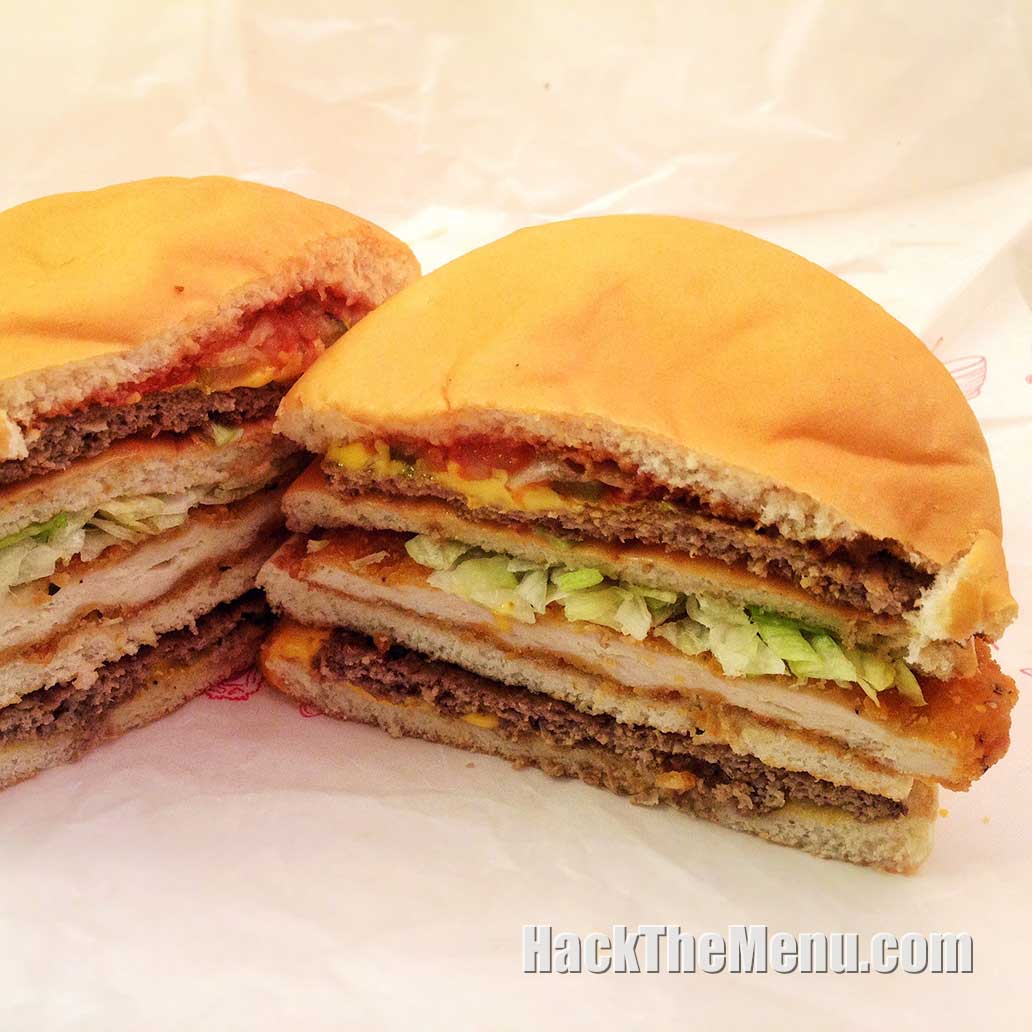 | | |
| --- | --- |
| Availability: | All Locations |
| The Secret: | A McChicken Sandwich inside of a McDouble |
| Popularity: | High |
| McGangbang Price: | $2.00 |
| McGangbang - How to Order: | Simply order a McDouble and a McChicken. Place the McChicken inbetween the Patties of the McDouble to make the legendary "McGangBang". |
*Not all items shown are available or authorized at every restaurant. Price and participation may vary.
McDonalds McGangbang
The "McGangbang" burger is one of McDonald's most famous "secret menu" items. And for good reason! It combines two of the best items from the dollar menu into one perfect burger. Simply order a McDouble and a McChicken. The McChicken Sandwich is placed directly inside of the juicy McDouble, buns and all. So, for $2 you've created a huge tasty sandwich. How tasty does that sound? So, if a normal McDouble doesn't quite fill you up, take a chance by combining a McChicken and a McDouble from McDonalds Secret Menu to create your own McGangbang. In our opinion, the McGangBang is the best bang for your buck. When ordering, don't forget to order a big drink to wash it down!
Complete List of

McDonalds

Secret Menu Items
---