McDonalds Dipping Sauces | McDonalds Secret Menu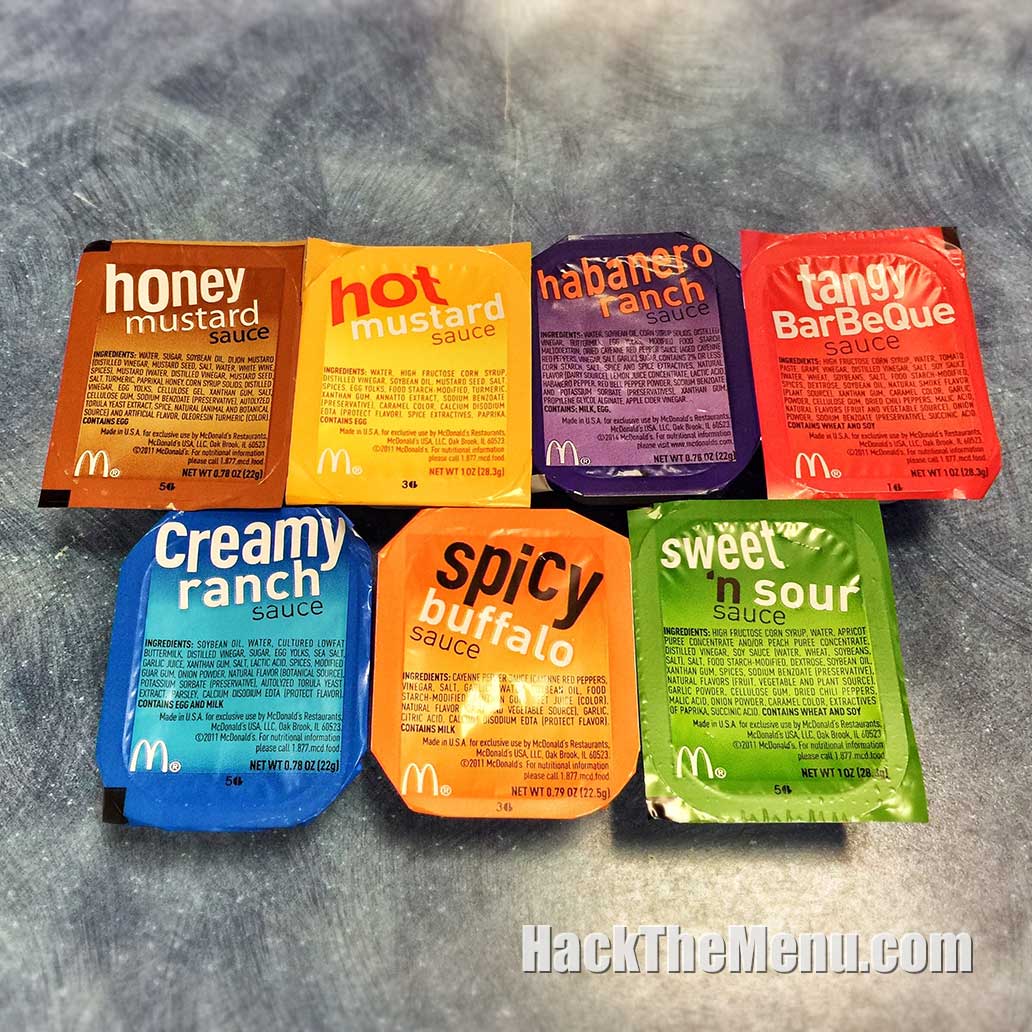 Availability:
Most Locations
The Secret:
Chipotle BBQ
Creamy Ranch
Honey Mustard
Hot Mustard
Spicy Buffalo
Sweet Chili
Sweet & Sour
Tangy BBQ
Popularity:
High
McDonalds Dipping Sauces Price:
FREE
McDonalds Dipping Sauces - How to Order:
Simply ask for your McDonalds Dipping Sauce of choice!
*Not all items shown are available or authorized at every restaurant. Price and participation may vary.
McDonalds McDonalds Dipping Sauces
The "McDonalds Dipping Sauces" aren't actually one of the McDonalds "secret menu" items but they aren't exactly out in the open either. If you order the Chicken McNuggets at McDonalds you are usually asked if you would like BBQ sauce with them. But, they seldom offer you the wide range of sauces that they have available, unless of course you know the McDonalds secret menu and can ask for your favorite variety of McDonalds Dipping Sauces. In addition to the regular BBQ sauce, the McDonalds Dipping Sauces include: Sweet and Sour, Honey Mustard, Chipotle BBQ, Tangy BBQ, Spicy Buffalo, Sweet Chili, Hot Mustard, and Creamy Ranch. You won't find that whole list anywhere on the regular menu at McDonalds. If you haven't tried one of these McDonalds Dipping Sauces, take a chance by asking for one from McDonalds Secret Menu. In our opinion, the McNugget Dipping Sauces are not as well known as they should be, that's why we are here to let you know. So, when ordering you McNuggets, don't forget to ask for your favorite of the many McDonalds Dipping Sauces!
Complete List of

McDonalds

Secret Menu Items
---