Apple Pie McFlurry | McDonalds Secret Menu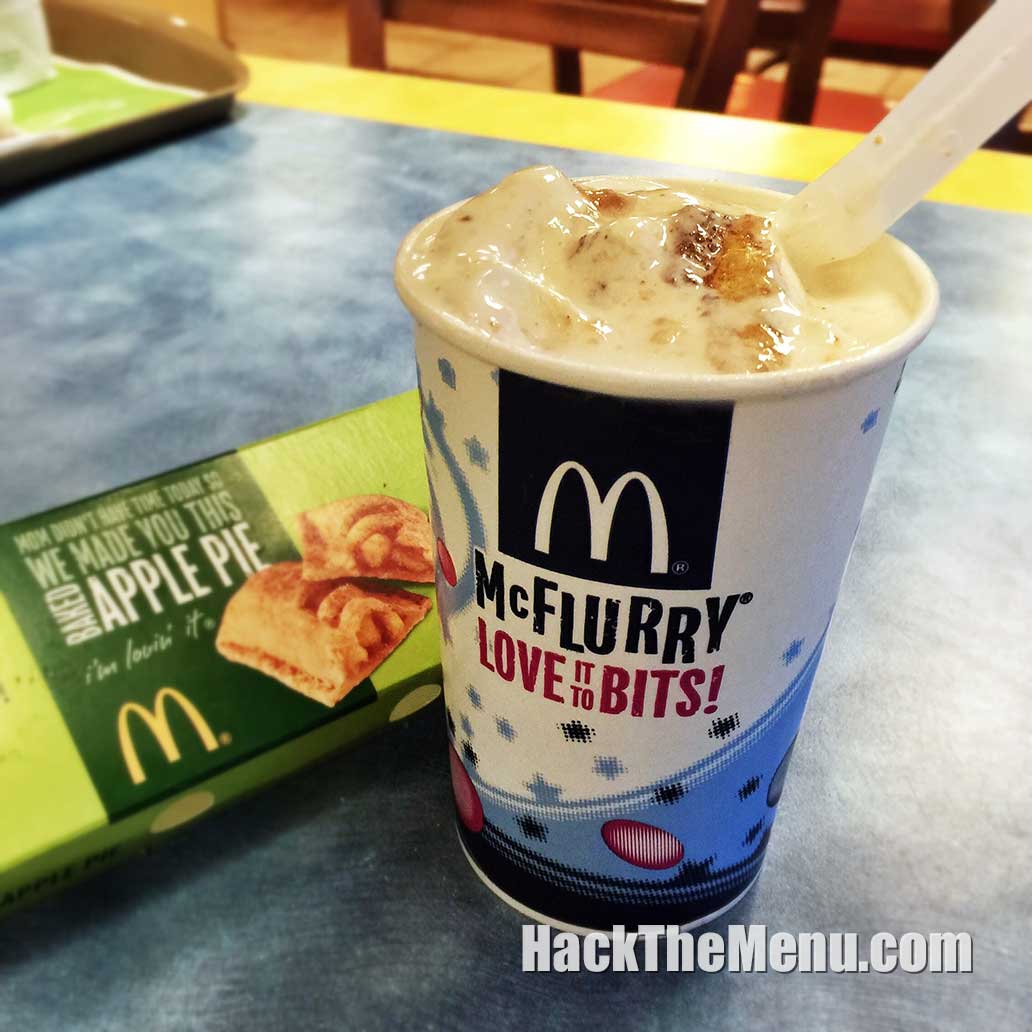 Availability:
All Locations
The Secret:
A McDonalds Pie Blended into a McFlurry
Popularity:
Medium
Apple Pie McFlurry Price:
$2.69 Snack Size McFlurry
$3.39 Regular
Apple Pie McFlurry - How to Order:
Simply order a McDonalds Pie and a McFlurry. Next, ask them politely if they could blend it in with your McFlurry of choice for an amazing "Pie McFlurry". You can always mix it in yourself if they say no.
*Not all items shown are available or authorized at every restaurant. Price and participation may vary.
McDonalds Apple Pie McFlurry
The "Apple Pie McFlurry" is one of McDonald's most famous "secret menu" items. And for good reason! In addition to the standard McFlurry, the Apple Pie McFlurry includes a full pie slice blended directly into your McFlurry. Two great tastes combined! So, if a plain McFlurry doesn't satisfy your taste buds, take a chance by asking for a Pie McFlurry from McDonalds Secret Menu. In our opinion, the Pie McFlurry can't be beat. Before ordering, check out all of McDonalds secret menu options!
Complete List of

McDonalds

Secret Menu Items
---