Low Carb It.® | Carl's Jr. Secret Menu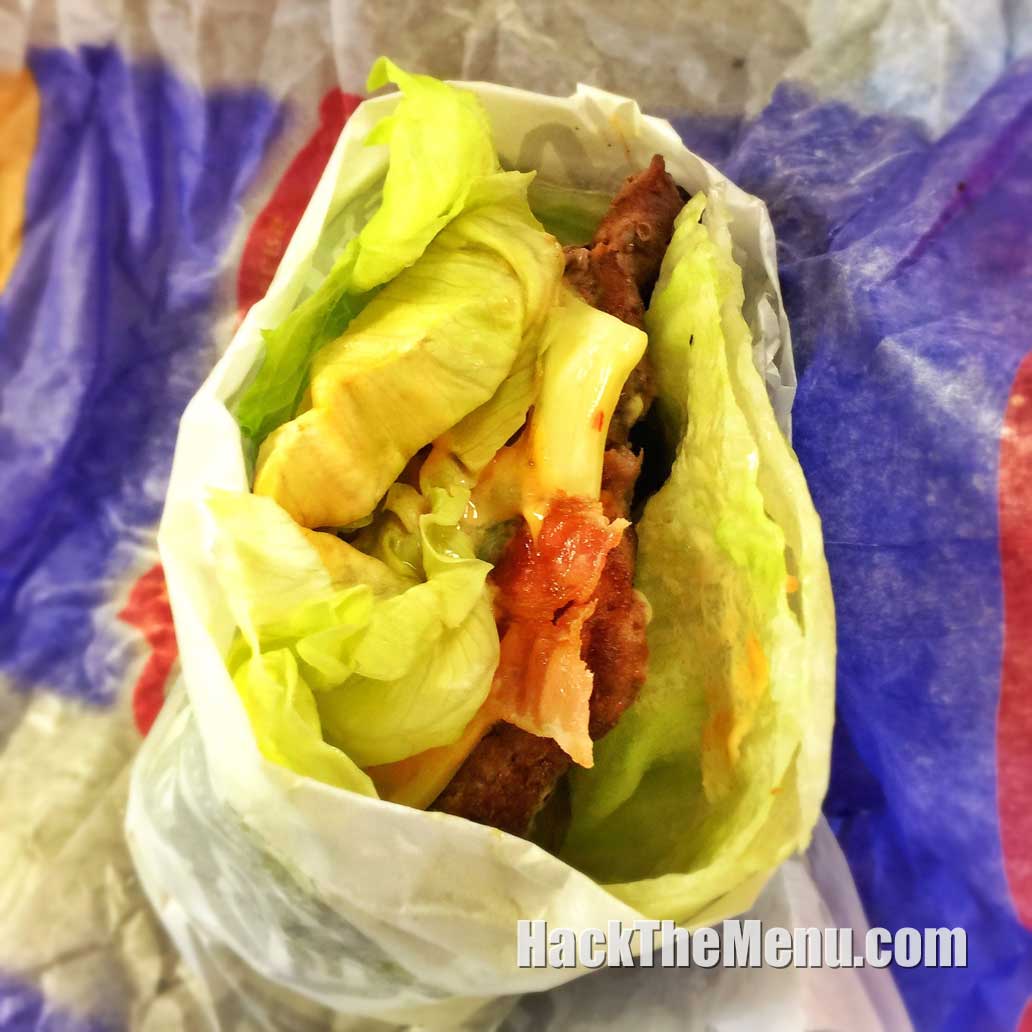 | | |
| --- | --- |
| Availability: | All Locations |
| The Secret: | Turn any regular burger into a lettuce wrapped burger. |
| Popularity: | High |
| Low Carb It.® Price: | No additional cost |
| Low Carb It.® - How to Order: | Simply order your burger and ask to "Low Carb It." Or if you can't remember its name, just ask for it to be lettuce wrapped. |
*Not all items shown are available or authorized at every restaurant. Price and participation may vary.
Carl's Jr. Low Carb It.®
The Carl's Jr. Secret Menu is fairly new, and the secret menu options will continue to grow. But the Low Carb It.® option at Carl's Jr. is one of the coolest option around. Similar to In-N-Out's Protein Style Burger, the Low Carb It.® hack makes any burger healthier and lighter. That's not to say that it tastes worse, in fact, a bunch of us actually prefer our burgers and sandwiches that way based solely on taste!
How many calories and carbs does the Trim It.® option save you? Up to 300 calories and 48g of carbs can be trimmed off your meal by simply swapping out those lame buns for some crisp lettuce! That's a lot of calories that you just saved yourself, and they were mainly just empty carbs. If you like to maintain a healthy lifestyle, but have to grab a quick bite from a fast food joint every now and then, you should check out our list of healthy secret menu items.
Complete List of

Carl's Jr.

Secret Menu Items
---