McBrunch Burger | McDonalds Secret Menu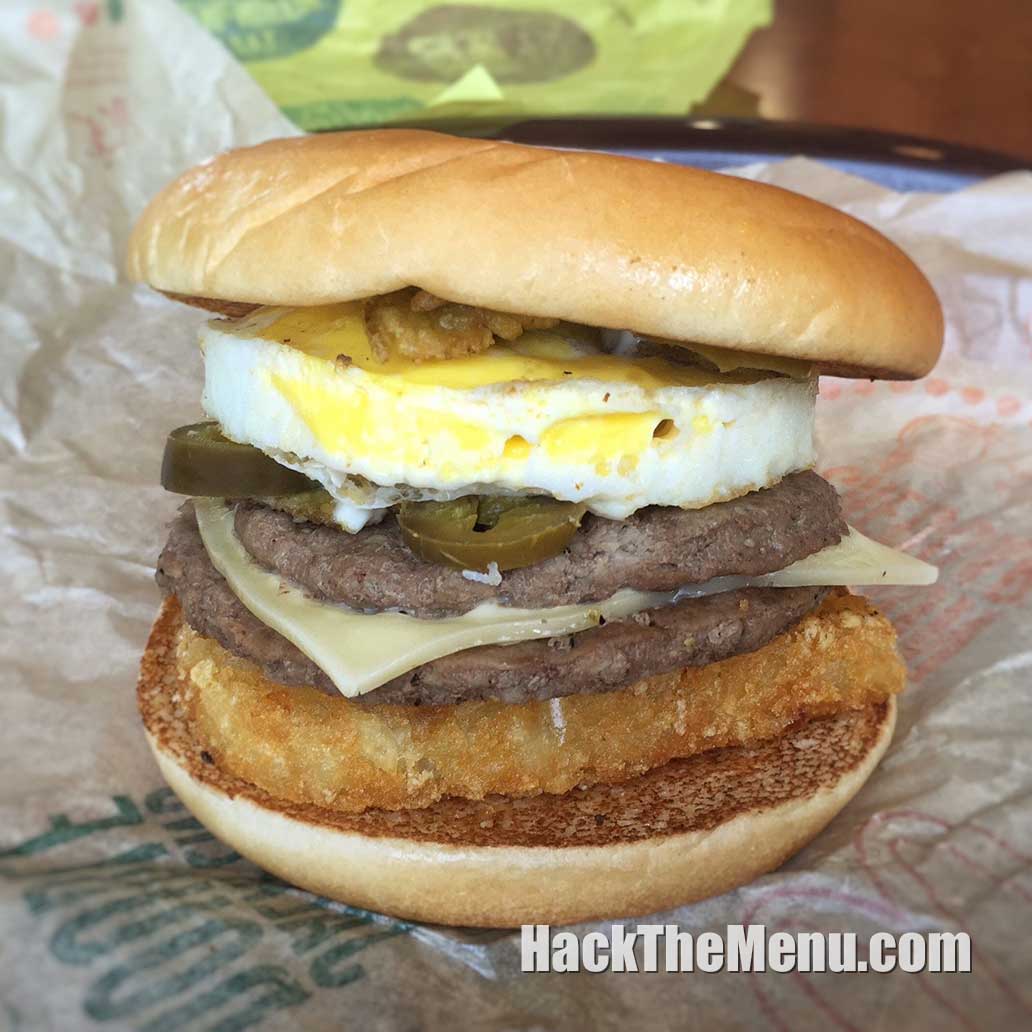 | | |
| --- | --- |
| Availability: | All Locations |
| The Secret: | The burger that combines the best of breakfast and lunch, but can even be had at dinner. Egg, jalapenos, hash browns and cheese piled high on your burger. |
| Popularity: | High |
| McBrunch Burger Price: | $4.59 |
| McBrunch Burger - How to Order: | Order a Jalapeno Double with a Round Egg and Hash Browns added inside. If they won't do the Hash Browns for you, then you lost this round and will have to add it yourself. #firstworldproblems |
*Not all items shown are available or authorized at every restaurant. Price and participation may vary.
McDonalds McBrunch Burger
The McBrunch Burger is made possible thanks to those over at McDonalds that finally let us have our All Day Breakfast. This mini frankenstein burger combines everything that you love about McDonalds, breakfast, and burgers. First off, this comes at a fairly reasonable price (and you can even get it cheaper if you forego the Jalapeno Double and order the regular Double Cheeseburger - We would advise against that, however). Second, the best part about McDonalds' breakfast is the round egg and the crunchy hash browns that are arguably even better than their fries. Now that they're served all day, why wouldn't you add one to your McBrunch Burger? Finally, the Jalapeno Double is served up with white cheddar cheese and the spice of crispy and sliced jalapenos that take this McBrunch Burger over the top. Of course you can always substitute the Jalapeno Double for another burger, but none of the other sauces and toppings go as well with the egg and hash browns for a comparable price. One other burger that might be worth trying with this combination is the Bacon McDouble.
Complete List of

McDonalds

Secret Menu Items
---