Poor Man's Big Mac | McDonalds Secret Menu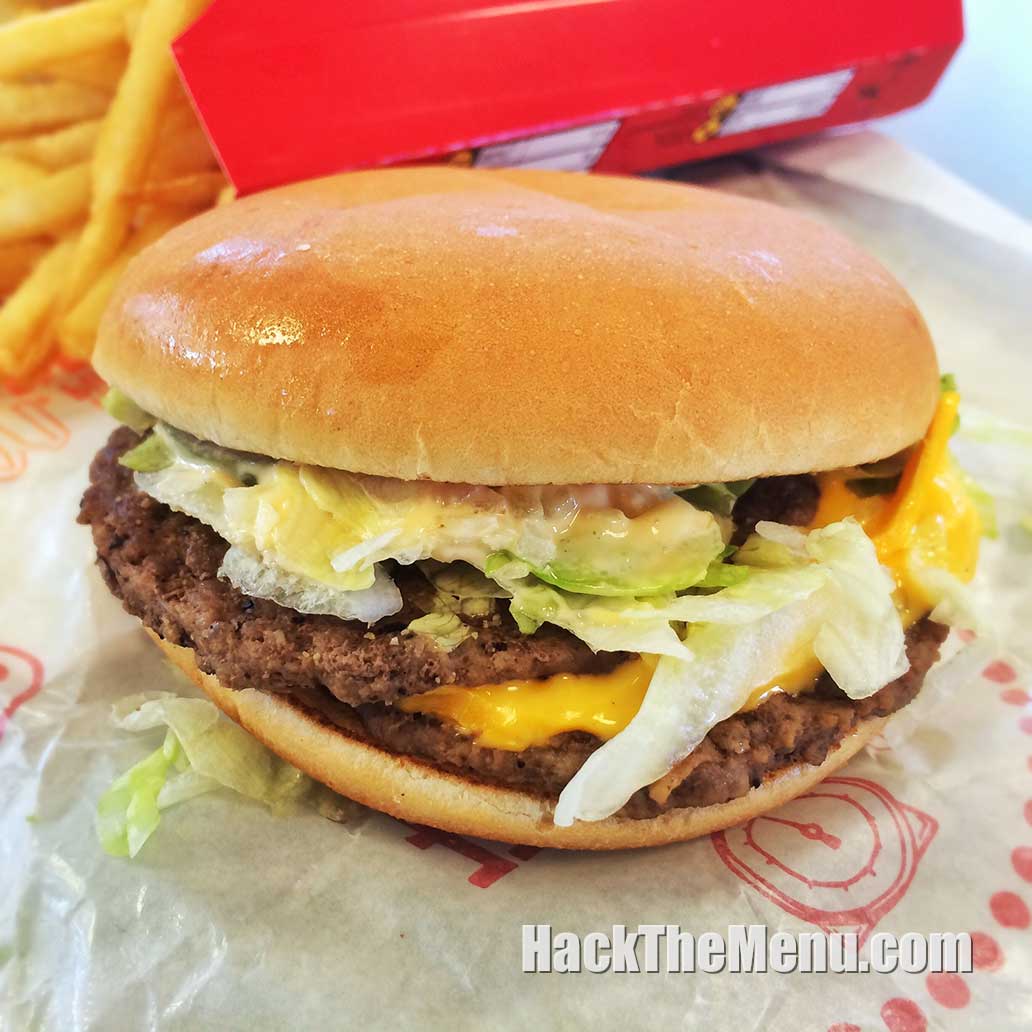 | | |
| --- | --- |
| Availability: | All Locations |
| The Secret: | A McDouble with extra Lettuce and Big Mac Sauce without the standard Ketchup and Mustard. |
| Popularity: | High |
| Poor Man's Big Mac Price: | $1.49 |
| Poor Man's Big Mac - How to Order: | Ask for a McDouble with Lettuce & Big Mac Sauce instead of Ketchup & Mustard. You won't regret it. |
*Not all items shown are available or authorized at every restaurant. Price and participation may vary.
McDonalds Poor Man's Big Mac
The Poor Man's Big Mac from the McDonald's Secret Menu should be one of the most popular secret menu items at McDonalds! Not only are you cutting out some unnecessary calories from the third slice of bread and second slice of cheese in a 550 Calorie Big Mac; you are also cutting down on the price as well. A Big Mac will run you $3.99 while the Poor Man's Big Mac will only cost you around $1.49! You might even want to take a moment to check out the full list of McDonalds Menu Prices while you're here.
Now, you can check below and see how to order a Poor Man's Big Mac, but we'll go ahead and let you in on what the secret is. A Poor Man's Big Mac is a McDouble with extra Lettuce and Big Mac Sauce. But don't forget to tell them that you don't want the standard Ketchup and Mustard, we only want the good stuff, that delicious Big Mac Sauce.
Complete List of

McDonalds

Secret Menu Items
---