Strawberry Eggnog Shake | McDonalds Secret Menu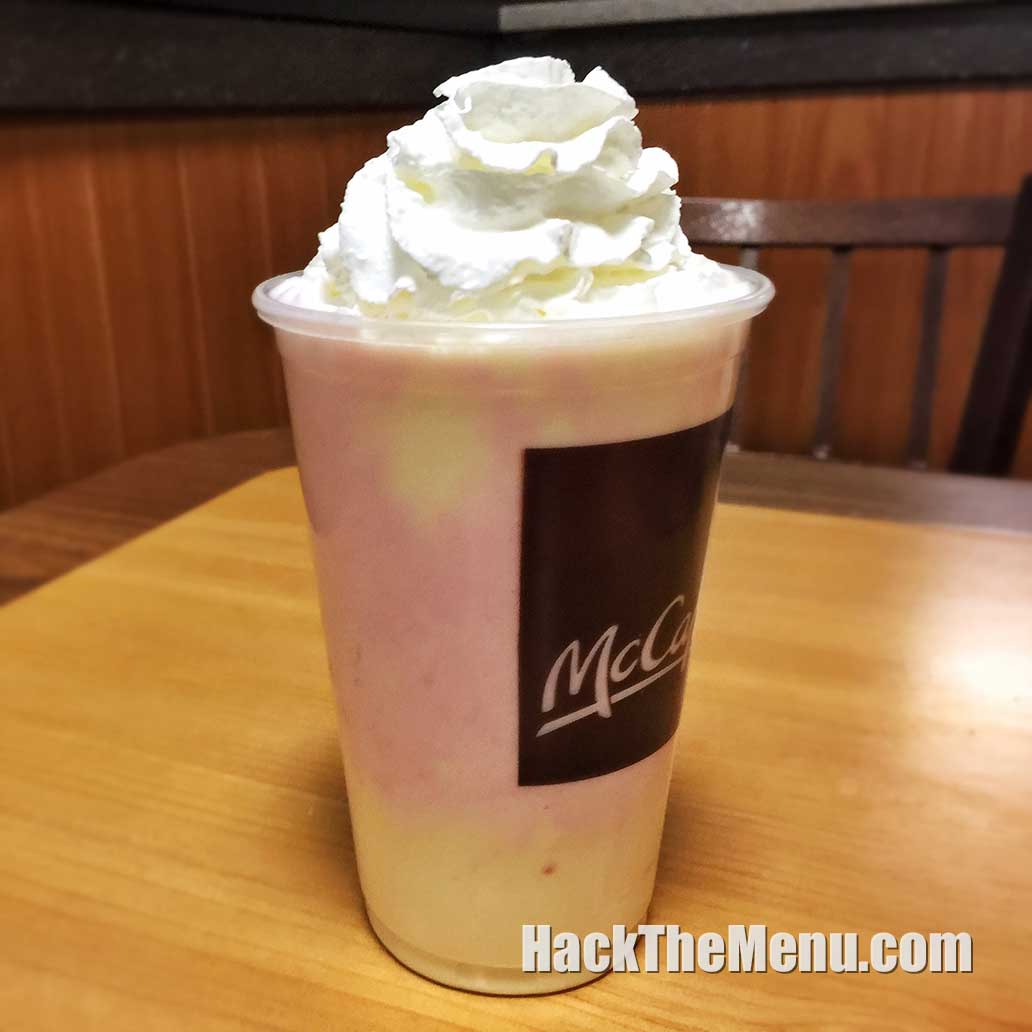 Availability:
Limited Availability - Only available in December
The Secret:
A blend of both the Eggnog & Strawberry Shakes, topped with whipped cream and a cherry.
Popularity:
High
Strawberry Eggnog Shake Price:
$1.99 Small
$2.49 Medium
$2.89 Large
Strawberry Eggnog Shake - How to Order:
Ask them to mix up a 50/50 blend of the Strawberry & Eggnog Shakes!
*Not all items shown are available or authorized at every restaurant. Price and participation may vary.
McDonalds Strawberry Eggnog Shake
Only available in December during the holiday season, the Strawberry Eggnog Shake from the McDonalds Secret Menu is one of those seasonal drinks that you can't help but crave. The Mixture of the two flavors helps to even out the strong flavor of eggnog with a sweeter, smoother strawberry taste. Eggnog is drink flavor that you either love or hate, that's why the addition of strawberry may help introduce those to that great eggnog flavor! The reason that it can only be found in December is because McDonalds only serves up the Eggnog shake during winter. So, if you are a fan of Eggnog, but want to try something new and creative, think about mixing up the flavors and order something off the secret menu. Another seasonal shake from McDonalds is the McLeprechaun Shake which is only available in March. Test out mixtures of all the different flavors and find which ones you like best!
Complete List of

McDonalds

Secret Menu Items
---