Butterbeer Frappuccino | Starbucks Secret Menu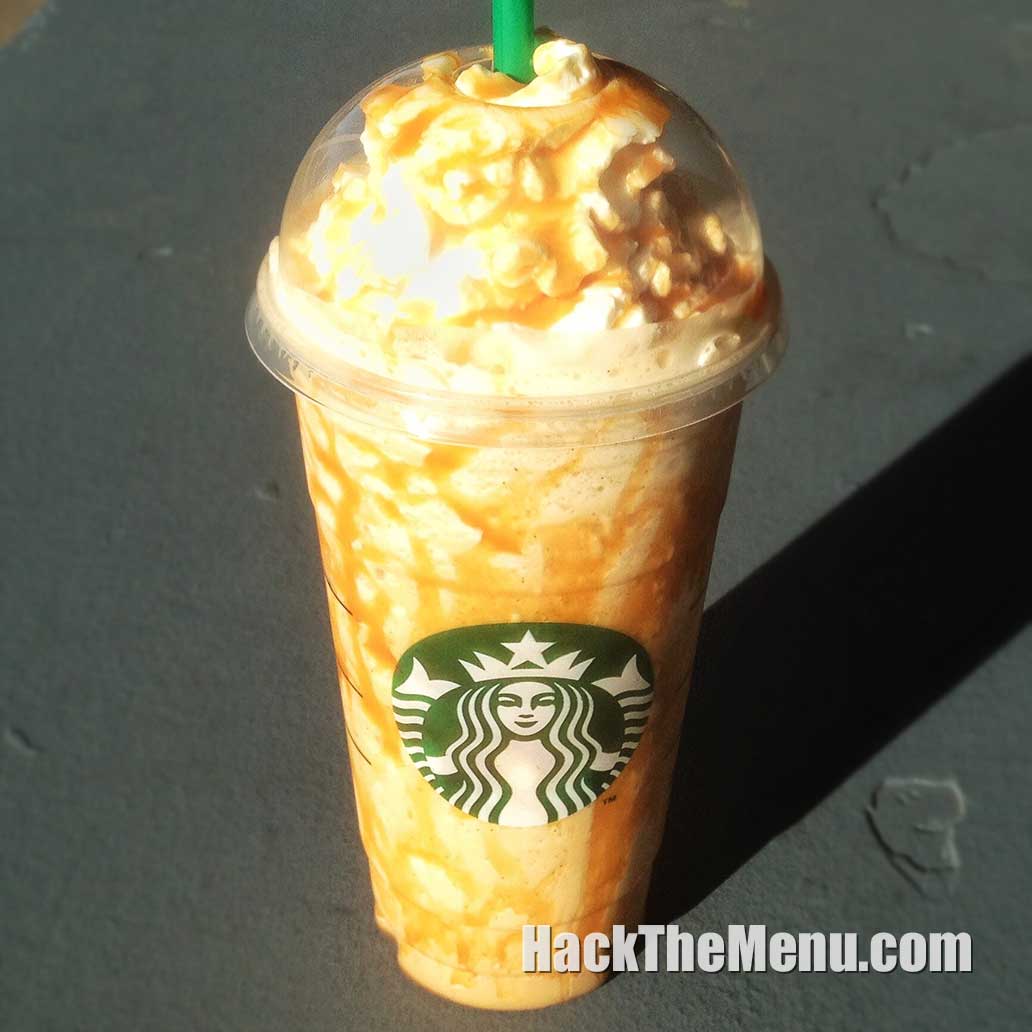 Availability:
All Locations
The Secret:
Vanilla Bean Frappuccino
1-2 Pumps of Caramel Syrup
1-2 Pumps of Toffee Nut Syrup
Caramel Drizzle on top
Popularity:
Very High
Butterbeer Frappuccino Price:
Normal Price by Size
Butterbeer Frappuccino - How to Order:
Order a Vanilla Bean Cream Frappuccino and ask for an extra pump or two of both Caramel & Toffee Nut syrups. Then Blend it all up to get the famous Harry Potter Butterbeer Frap.
*Not all items shown are available or authorized at every restaurant. Price and participation may vary.
Starbucks Butterbeer Frappuccino
The "Starbucks Butterbeer Frappuccino" is a testament to how influential a story such as Harry Potter can be as it inspired the creation of one of the special Starbucks Secret Menu Frappuccinos. The fans wanted a drink that could bring them into the world of Harry Potter. Thus, the Butterbeer Frappucino was created in all of its glory and brought to the Starbucks secret menu. The Strabucks Butterbeer Frappuccino is a Toffee Nut & Caramel Creme Frappuccino that mimics the Butterbeer from Harry Potter. Make sure to check out this and all the other Starbucks Secret Menu Drinks at #HackTheMenu before venturing out!
Complete List of

Starbucks

Secret Menu Items
---