Chocolate Cream Frappuccino | Starbucks Secret Menu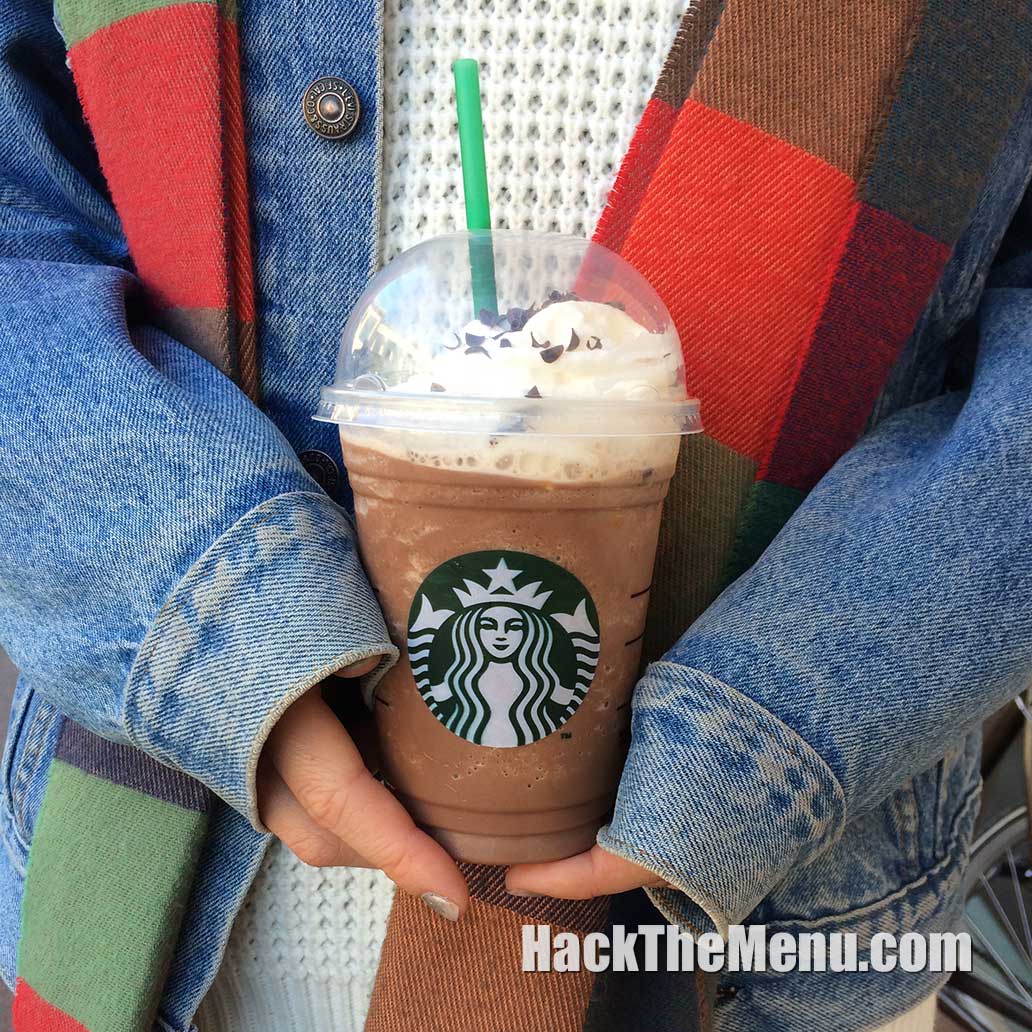 Availability:
All Locations
The Secret:
Mocha or Coffee Frappuccino
1-2 Pumps Chocolate Syrup
Chocolate Flavoring
Popularity:
Medium
Chocolate Cream Frappuccino Price:
Normal Price by Size
Chocolate Cream Frappuccino - How to Order:
Show the barista this secret recipe for the Chocolate Cream Frap.
*Not all items shown are available or authorized at every restaurant. Price and participation may vary.
Starbucks Chocolate Cream Frappuccino
The "Chocolate Cream" Frappuccino is one of the Starbucks Secret Menu Frappuccinos. In addition to any standard Frappuccino, an extra pump or two of chocolate flavor as well as a drizzle of chocolate syrup can really make this frappuccino shine. So, if you like the taste of creamy chocolate, take a chance by adding some extra chocolate in the Chocolate Cream Frappuccino. In our opinion, the Chocolate Cream Frappuccino from Starbucks' secret menu is a sweet deal. Make sure to check out the other Starbucks Secret Menu Drinks before you go!
Complete List of

Starbucks

Secret Menu Items
---