Twix Frappuccino | Starbucks Secret Menu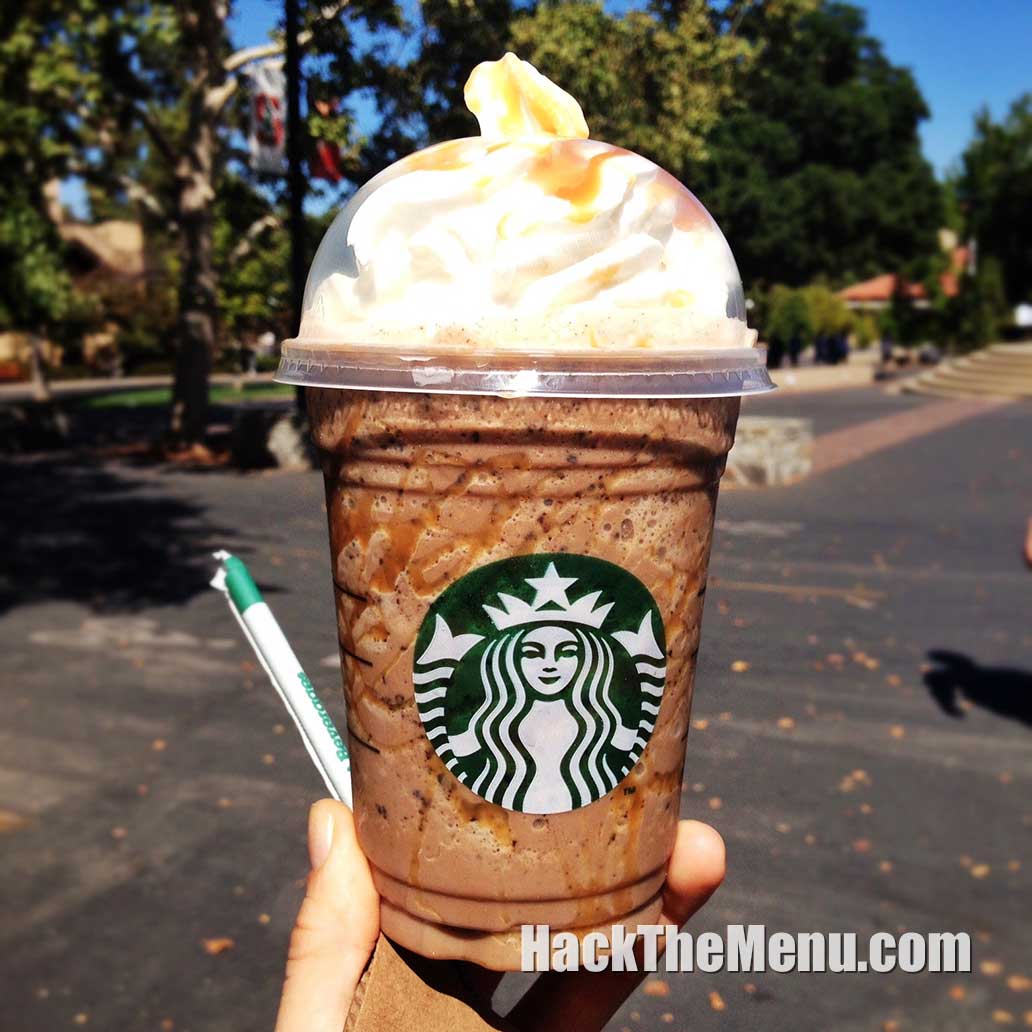 Availability:
All Locations
The Secret:
Caramel Frappuccino
1-2 Pumps Caramel Syrup
1-2 Pumps Hazelnut Syrup
Java Chips
Caramel & Mocha Drizzle
Popularity:
High
Twix Frappuccino Price:
Normal Price by Size
Twix Frappuccino - How to Order:
Show your barista this secret recipe for the Twix Frap, they probably already know this one by heart!
*Not all items shown are available or authorized at every restaurant. Price and participation may vary.
Starbucks Twix Frappuccino
The "Starbucks Twix Frappuccino" is a richer and creamier Caramel Frappuccino. The blended Mocha Chips really tone down the sweetness of the caramel frap while bringing it to a perfect mix of sweet caramel and smooth chocolate. The Twix Frappuccino is incredible, there's not much more we can say about the Starbucks Twix Frappuccino. It is our go-to frappuccino whenever we head out to Starbucks and get something off the secret menu. Make sure to check out the other Starbucks Secret Menu Drinks before you go!
Complete List of

Starbucks

Secret Menu Items
---